REPORT NORTHERN CAPSEK VENTURES  In most cases, private investors can only read about how so-called Venture Capital firm through early investments in startups get to tag along on fantastic value increases in fast-growing technology companies. At best, private investors get to invest once these successes reach the stock market, if at all. Other private investors have ventured into so-called angel investing, which normally involves great risks, with often mixed results that have few similarities with the experiences of Spotify or Klarna's early investors. But for the vast majority who lack a capital of several millions for each individual investment, the door to the mysterious world of VC firms has so far been closed.
– We focus on growth companies with proven business models that need expansion capital for a scaleup of the business. Even though we focus on companies that are exposed to the digitalisation of society, we do not look at any particular industry but rather for scalable business models, says Henrik Jerner, CEO of Northern CapSek Ventures.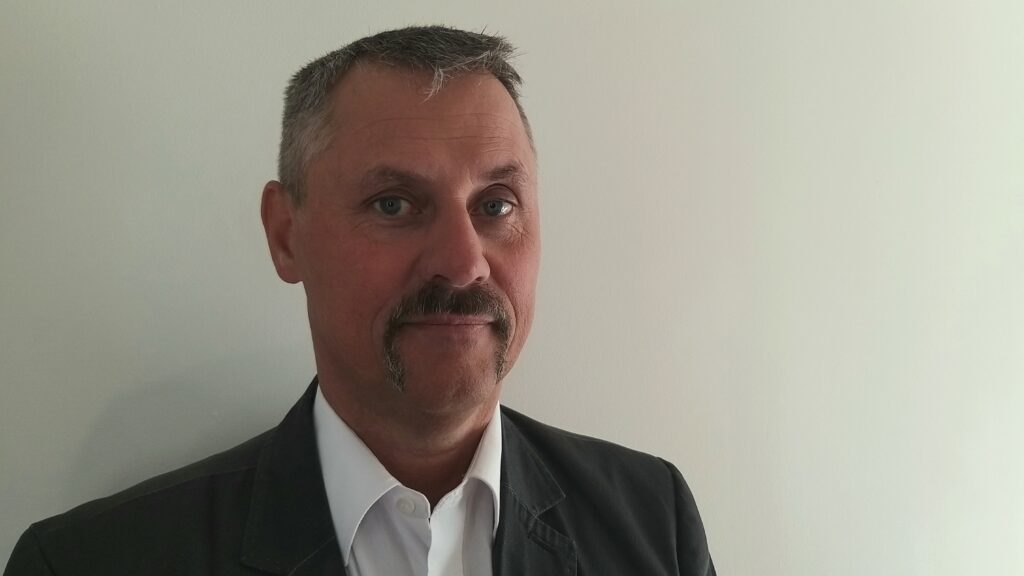 After 13 years at the Sixth AP Fund, the Swedish state pension funds that specializes in investments in unlisted holdings in the start-up and growth phase, Henrik Jerner knows what he is talking about. Together with Peter Wendel, who is chairman of the board and has 25 years of experience in startups, Henrik Jerner forms the core of a small but heavy guard of scarred investors who navigate a startup world that is otherwise often associated with young talents with great ambitions but limited experience.
NORTHERN CAPSEK INVESTS in companies where the business model is proven and the target company raises expansion capital in a so-called A-round. The focus is on companies whose growth is driven by the digitalisation of society, preferably in the areas of Software as a Service ("SaaS"), Internet of Things ("IoT"), Computer Gaming (computer games) or AI / Machine Learning.
Northern CapSek offers its investors an indirect exposure to these growth companies, where it is normally difficult for private investors to invest. The goal is to reduce the risk in investments through a diversified portfolio composition and to invest in companies that have undergone a screening process.
Northern CapSek Ventures' portfolio holding Hoodin.
– We have a unique business model which means that we have collaborations with other players who invest in earlier phases than we do. This means that we both get a rigorous screening to get the best quality companies but also that we get a very slim and cost-effective organization.
The network of partners can be compared to more structured angel investors, who make earlier investments and take higher risks than Northern CapSek Ventures. One of Northern CapSek's partners is 1337works, whose business concept is to build startup companies from the ground up together with experienced entrepreneurs.
– It is platforms that invest in startups that largely do the job for us. But when their companies enter the next phase, scale-up, they come to us who have the capital these companies need to move forward. Then we estimate that our target companies have a valuation of around SEK 30-80 million, Henrik Jerner explains.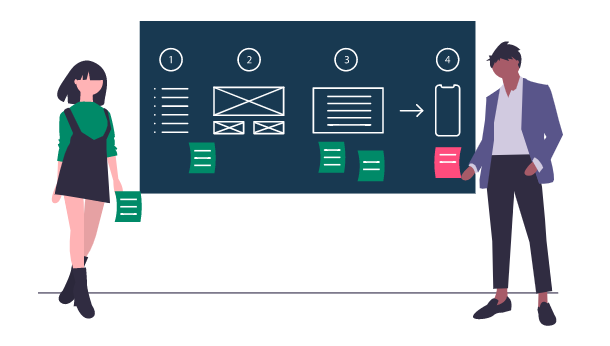 Northern CapSek Ventures' portfolio holding AppSpotr
NORTHERN CAPSEK NOW has four investments in their portfolio. Appspotr and Hoodin are listed on Spotlight Stock Market. Appspotr has recently launched the third generation of its so-called low-code platform, which is a tool for developing apps without the need for programming skills. It has also reshaped its business model and now focus on capturing the sharply increasing demand. Hoodin is an information gathering tool that in addition to scanning traditional databases also scans social media. The service includes a reporting tool for companies and is sold as a subscription service. In addition, the unlisted portfolio holding Glase Fintech is planning a restart of its business model.
The latest addition to the portfolio is PubQ, which offers a new type of cash register system for the restaurant industry in an app format. In the app, restaurant guests can handle both orders and payments digitally, regardless of whether they order take away or eat at the restaurant. With PubQ's app, restaurants also get access to a loyalty program, a table reservation system and marketing opportunities. CapSek owns approximately 1 per cent of the company.
– PubQ has a unique service and we see great potential in the company. We see signs that PubQ's business model is working. The smaller investment we are making now can be seen as a strategic peephole investment to be able to invest more in the upcoming A-round, says Henrik Jerner.
Northern CapSek Ventures' portfolio holding PubQ
NORTHERN CAPSEK MAKES investments in portfolio companies through participation in cash new issues in combination with payment in CapSek shares for existing owners who want to reduce their holdings. To increase the attractiveness of the company's own share as a means of payment, Northern CapSek listed its share on NGM in July this year, at the same time as replenishing its funds with SEK 9 million for new investments.
– Today there is a debate about the lack of access to risk capital outside Stockholm. With our focus on southern Sweden, mainly Gothenburg, where we have offices, and Malmö, we hope to be able to balance it a bit. Since we are entering a relatively early phase, when the companies have proven the business models but not raised the valuations, we believe in a rapid value development and significant value increases, of at least 20 percent in average return per year, says Henrik Jerner.
Northern CapSek itself has a modest valuation of SEK 20 million. The listed holdings amount to a value of just under half of that. In addition, the ownership in Glase Fintech and the cash amounts to just under SEK 10 million after the issue but before the "strategic peephole investment" in PubQ.
Although AppSpotr's share price has risen by 60 percent since Northern CapSek was listed last summer, the great value in the company and the great potential for value creation lies in Northern CapSek's structured partner model for finding and screening out the most promising growth companies and the opportunity to invest in the inflection point when startups turns into scale-ups, a point where so far few are fortunate enough to make direct investments in those kind of companies.
Johan Widmark
+46(0)739196641
johan@emergers.se
DISCLAIMER: Emerger's writers have no shareholdings in the companies we write about. The content of this website is not investment advice. For full terms see here.