With a new strategic plan for 2022-2026, a product portfolio geared to the forefront of technology, and strong double-digit market growth to support multiple verticals, KebNi will grow its two segments, SatCom and Inertial Sensing, to matching size by 2025. Strong expected growth, especially in IMUs, will translate into positive numbers by 2023/2024, in line with the company's plan. Meanwhile, the development work has eaten away at the cash reserves and is not expected to be converted into revenues until 2022. Adjusted for a renewed capital requirement during the winter, our forecast now supports a fair value of SEK 1.2-1.8 per share on a horizon of 18-24 months.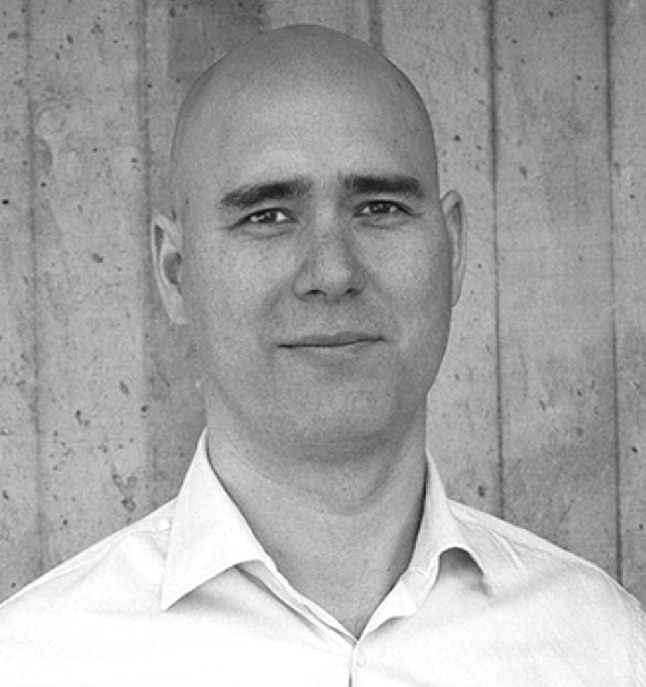 ---
Johan Widmark | 2021-10-29 08:00 
This commissioned research is for informational purposes only. It is not an investment recommendation or investment advice. For more information, please see disclaimer. 
---
Underpinned by strong growth trends
With a focus on the growth trends of Space, Automation and Connectivity, KebNi's new strategic plan for 2022-2026 aims to grow the two product areas within SatCom at a pace above market growth and to match Inertial Sensing in size by 2025. SatCom's Maritime product area is expected to grow by 20%, while the Land product area as a whole is considered mature with 4% market growth. At the same time, KebNi now wants to expand SatCom Land from a focus on broadcasting to also include public authorities and the military, which are expected to show market growth of as much as 40%. The strategy in Inertial Sensing is also based on high market growth and new investments in both IMUs as a product (with customer-financed development projects in Tactical and Navigation) and own applications like monitoring of scaffolding (where we see long-term global potential for annual revenues in excess of SEK 100 million) as the first of five applications by 2026.
Range of possible outcomes
While we assume that the two product areas within SatCom, Maritime and Land, will be equal in size at the end of the period, some uncertainty about the reference point in time for the growth assumptions (as 2021 will be a clearly weaker year than 2020) means that the company's strategic ambition still translates into a range of possible outcomes. After slightly adjusted long-term mutual expectations for Inertial Sensing and SatCom, we have changed our sales forecasts to SEK 46 million, SEK 83 million and SEK 113 million for 2022-2024E. This is in line with our previous assumption of sales of around SEK 90 million to achieve break-even, and also the company's ambition of positive figures at operating level in the second half 2023 and positive cash flow in 2024.
Read our analysis of KebNi here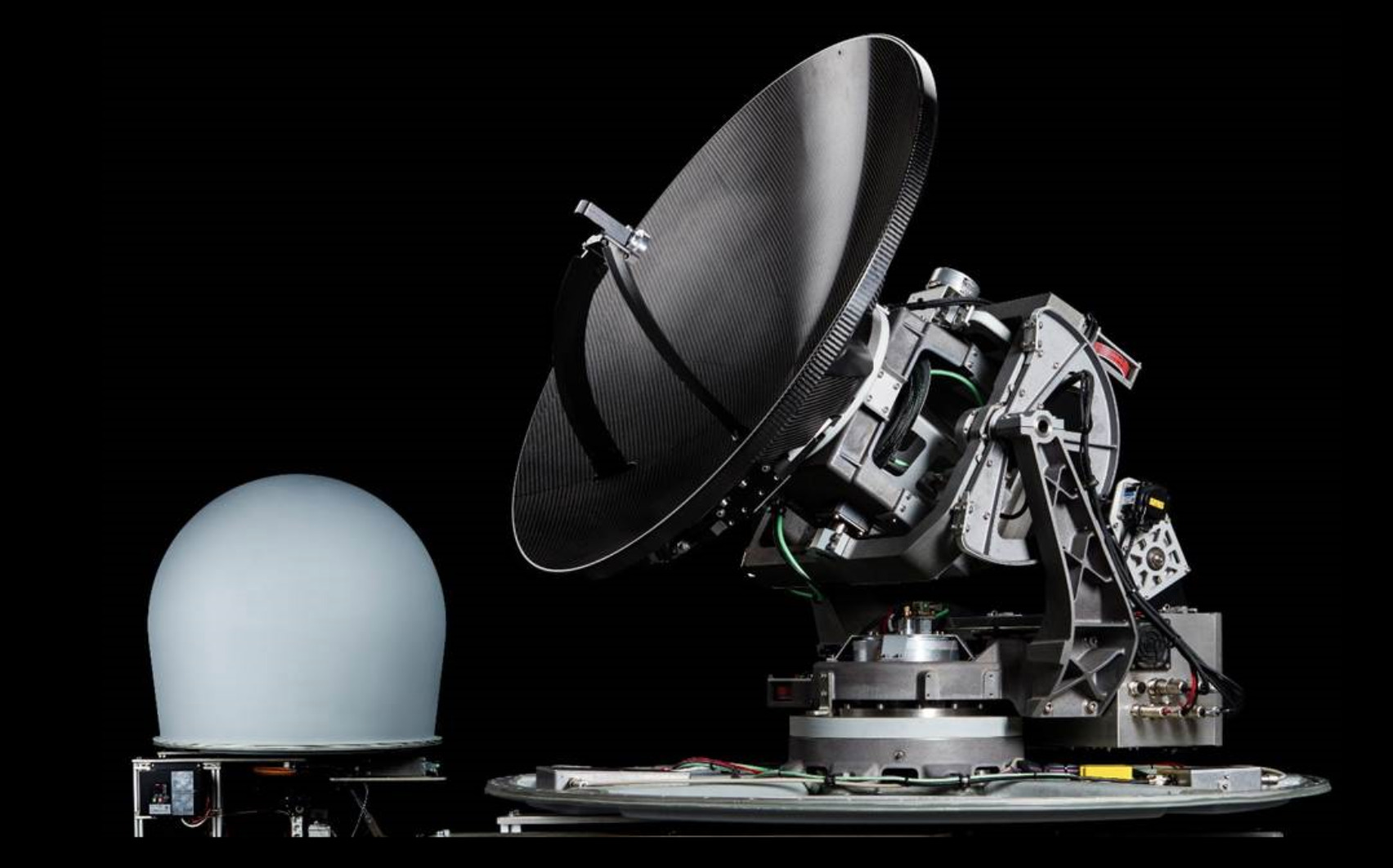 KEBNI With a strong bet on inertial sensors (IMU) in addition to the SAAB deal and increased sales efforts on satellite antennas, we see potential for a tripling of KebNi's
Read the analysis here »
Expected strengthening of cash reserves towards the winter
In the short term, the share price has been pressured by the absence of positive news after the weak report for Q2 2021, and because the SatCom orders announced in press releases reflect a lower sales level than our previous expectations. With just over two months left in 2021, we now expect a significant slowdown compared to 2020, although revenues from IAI and SAAB will make the second half of 2021 better than the weak first half. After that, we expect the company's IMU investment and efforts in SatCom during 2021 to start to bear fruit in 2022. With an operational cash flow so far this year of SEK -29 million and subdued prospects in the near future, we envisage a renewed need for capital during the winter. Adjusted for the dilution from an expected issue of SEK 20 million, our forecast now provides support for a fair value based on DCF and comparative multiples of SEK 1.2-1.8 per share on a horizon of 18-24 months.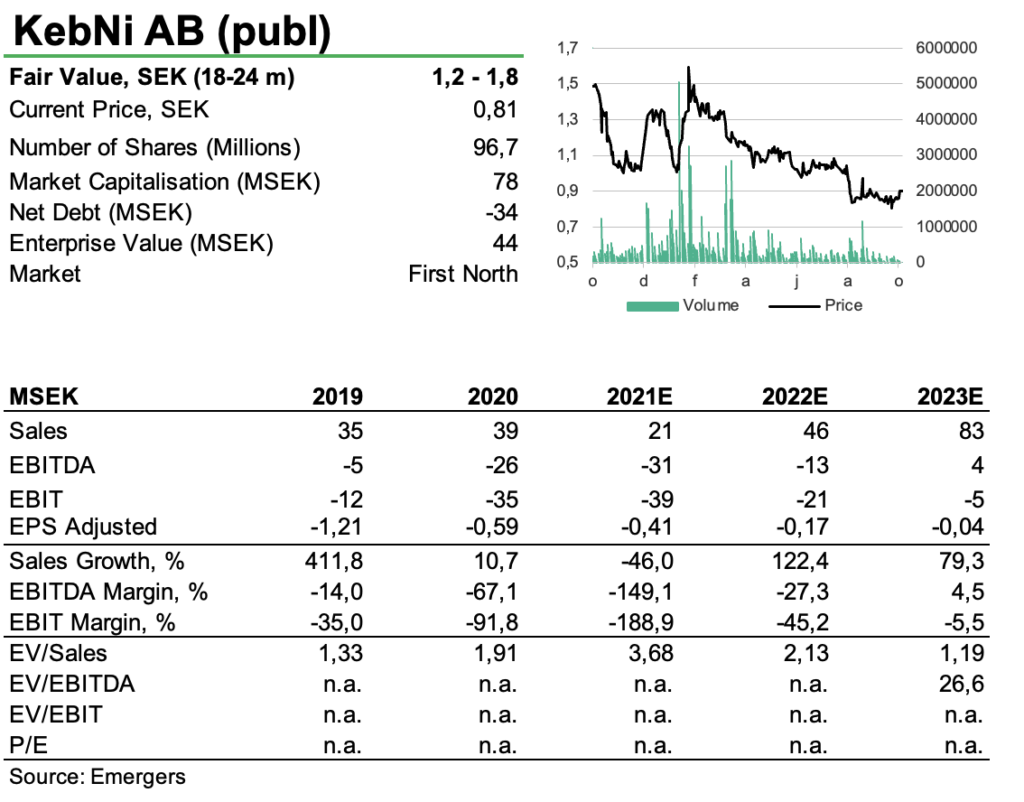 DISCLAIMER
Information provided here or on Emergers' website emergers.se is not intended to be financial advice. Emergers receives compensation for writing about the company in question. The company has been given the opportunity to influence factual statements before publication, but forecasts, conclusions and valuation reasoning are Emergers' own. Articles of analysis shall not be construed as a recommendation or solicitation to invest in the companies described. Emergers cannot guarantee that the conclusions presented in the analysis will be met. Emergers cannot be held liable for either direct or indirect damages caused by decisions made on the basis of information in this analysis. Investors are encouraged to seek additional information as well as consult a financial advisor prior to any investment decision.