Med nästa generations tillverkning av litiumjon-batterier, baserade på teknik från pappersindustrin, siktar TeraFactory på en årlig produktion på 1 TWh 2030. Med delvis organiskt råmaterial har produktionen stora kostnads- och volymfördelar jämfört med dagens alternativ. Genom en Battery as a Service-modell för hemmabatterisystem och första fabriken i drift 2023 ska TeraFactory rulla ut i global skala, med ett första stopp för notering på Nasdaq First North.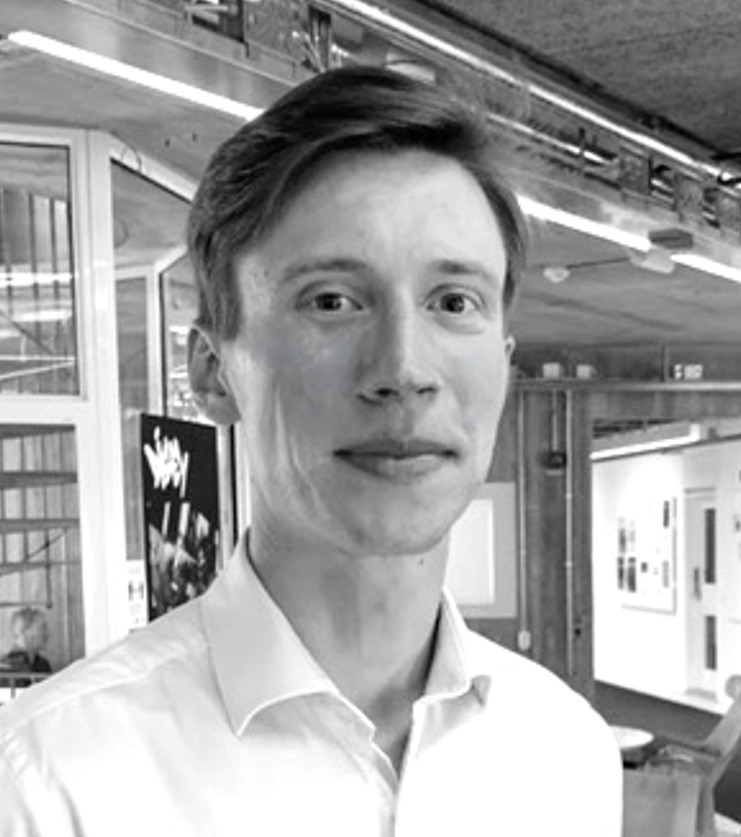 ---
Andreas Eriksson | 2021-11-16 08:00
Detta är en uppdragsanalys framtagen enbart i informationssyfte. Analysen är inte en investeringsrekommendation eller investeringsrådgivning. För mer information, se disclaimer.
---
Med vad som började som ett intresse för elektriska bilar på tidigt 90-tal, har serieentreprenören Jukka Järvinen idag över 25 års erfarenhet av batteriteknik, och i synnerhet lithiumjon-batterier. Det är en marknad som beräknas växa från 41 miljarder USD i 2021 till 117 miljarder USD 2030 och där en av de största drivkrafterna är den ökande anpassningen av batterier till den förnybara energisektorn.
Nu ska TeraFactory noteras på Nasdaq First North genom ett omvänt förvärv av det industriella tryckluftsföretaget Enersize, där Loudsprings ägarandel på ca 11% i Enersize kommer att omvandlas till en andel på ca 1,1% i TeraFactory.
– Vi började bygga något nytt från ett blankt papper, baserat på vår långa erfarenhet från batteriindustrin. Genom erfarenhet från tidigare fabriker blev det uppenbart att befintliga tillverkningsmetoder inte kan skala upp till Gigafactories, utan att det behövdes något nytt. Vi har hittat ett sätt att överföra tillverkningsvolymen från papperstillverkning till batteritillverkning, vilket blir ett helt nytt sätt att tillverka litiumjon-batterier på. Våra egenutvecklade MCT-batterier (Massive Cell Technology) tillverkas genom beläggning av pappersseparatorer, vilket ger oss enorma kostnads- och volymfördelar, säger Jukka Järvinen, vd och grundare av TeraFactory.
Dagens tillverkningslinor, med strömavtagare gjorda av koppar och aluminium, kan som mest göras ca 1,5 meter breda, medan TeraFactorys separatorer kan vara 10 meter breda. Traditionella tillverkningsprocesser belägger ca 80 till 100 meter per minut som bäst, medan en MCT-process kan köra över 1000 meter per minut.
– Vi vet att leverantören av beläggningsmaskinen har testat sin utrustning upp till 3000 meter per minut, men med passiva material. Det ska bli mycket intressant att se de kommande åren hur nära vi kan komma sådana siffror med våra aktiva batterimaterial, säger Jukka Järvinen.
Affärsmodellen baseras på teamets erfarenhet och kunskap om vad som fungerar, och vad som inte fungerar både när det gäller litiumjon-batteritillverkning, energimarknaderna och finansiering. TeraFactory ska leverera batterier genom en BaaS-modell där kunden sluter ett elavtal med TeraFactory och får sitt system levererat utan någon startkostnad. Detta ska stabilisera och till och med minska energikostnaderna.
– Förberedelserna är i full gång för att bygga den första fabriken i Janakkala i Finland. Vi förväntar oss att producera 3 GWh av färdiga och certifierade produkter när den första linan är klar 2023. Produktionen kommer sedan stegvis öka till 200 GWh 2025 när den första linan jobbar 24/7. Med en ny MCT-process redo 2026, och totalt fem linor, ser vi kapacitet för 1 TWh årlig produktion 2030. Logistiken kommer vara en mardröm, men det är fortfarande görbart. Byggandet har delats upp i fem faser för att få allt att fungera som ett schweiziskt urverk, säger Jukka Järvinen.
Bolaget planerar att finansiera största delen av bygget genom löpande intäkter och även förskottsförsäljning av framtida produktion. Det beräknas sänka både den egna kapitalbindningen och behovet av att ta in externt kapital. Den nuvarande strategin involverar ett flertal fabriker genom joint-ventures på flera kontinenter, där en redan är signerad till Suzhou i Kina. Med en produkt som kan användas av alla energiproducenter som behöver lagra energi, har TeraFactory ambitiösa planer för framtiden. Även om den första fabriken förväntas vara klar 2023 planerar bolaget att tjuvstarta sin BaaS-modell redan nästa år.
– Vi har som mål att leverera en miljon hemmabatterisystem till Europa de kommande fem åren, vilket kommer att säkra den elektriska infrastrukturen samt skydda konsumenter mot prisvolatilitet. De första 1000 systemen kommer att installeras redan under 2022, med hjälp av en tredje-partstillverkare, och därigenom börja generera intäkter, säger Jukka Järvinen.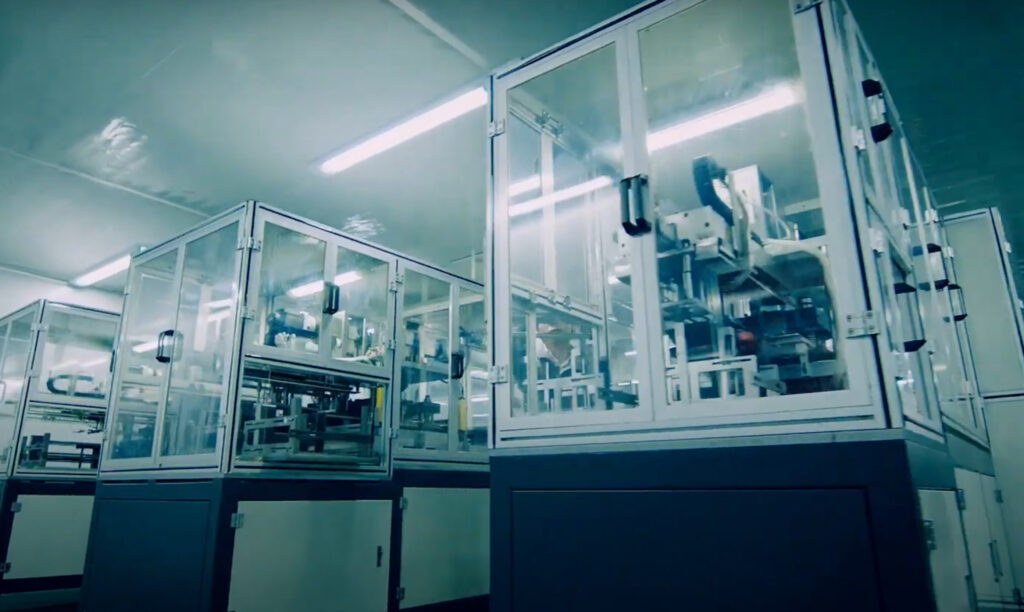 TeraFactory kommer också tillverka energilagringscontainers för industriella kunder, där ledningen redan nu ser en stor efterfrågan. Med en tydlig vision för en global utrullning söker sig TeraFactory nu till Stockholmsbörsen, genom ett omvänt förvärv av Enersize, där man planerar att söka externt kapital för att accelerera expansionen.
– För att säkra tillräckligt kapital att nå vår vision gör vi nu TeraFactory till ett publikt bolag, där vem som helst kan vara med på den spännande resa vi har framför oss, inte bara genom att beställa våra system, utan också genom att bli aktieägare, säger Jukka Järvinen.
TeraFactory och Enersize har undertecknat en avsiktsförklaring (LOI) för det omvända förvärvet. Första handelsdag väntas någon gång under Q1 2022 eller senast i början på Q2'22.
GENERAL DISCLAIMER AND COPYRIGHT
This commissioned research report is for informational purposes only and is to be considered marketing communication. This research does not constitute investment advice and is not a solicitation to buy shares. Information provided here or on Emergers' website emergers.se is not intended to be financial advice. This research shall not be construed as a recommendation or solicitation to invest in the companies described. Emergers cannot be held liable for either direct or indirect damages caused by decisions made on the basis of information in this analysis. Investors are encouraged to seek additional information as well as consult a financial advisor prior to any investment decision.
This material is not intended to be financial advice. This material has been commissioned by the Company in question and prepared and issued by Emergers, in consideration of a fee payable by the Company. Emergers standard fees are SEK 240,000 pa for the production and broad dissemination of a detailed note following by regular update notes. Fees are paid upfront in cash without recourse. Emergers may seek additional fees for the provision of roadshows and related IR services for the client but does not get remunerated for any investment banking services. We never take payment in stock, options or warrants for any of our services.
Accuracy of content: All information used in the publication of this report has been compiled from publicly available sources that are believed to be reliable, however we do not guarantee the accuracy or completeness of this report and have not sought for this information to be independently verified. Opinions contained herein represent those of the research analyst at Emergers at the time of publication. The company has been given the opportunity to influence factual statements before publication, but forecasts, conclusions and valuation reasoning are Emergers' own. Forward-looking information or statements contain information that is based on assumptions, forecasts of future results, estimates of amounts not yet determinable, and therefore involve known and unknown risks, uncertainties and other factors which may cause the actual results, performance or achievements of their subject matter to be materially different from current expectations.
Exclusion of Liability: To the fullest extent allowed by law, Emergers shall not be liable for any direct, indirect or consequential losses, loss of profits, damages, costs or expenses incurred or suffered by you arising out or in connection with the access to, use of or reliance on any information contained in this material.
No personalised advice: The information that we provide should not be construed in any manner whatsoever as, personalised advice. Also, the information provided by us should not be construed by any subscriber or prospective subscriber as Emergers's solicitation to effect, or attempt to effect, any transaction in a security. The securities described in this material may not be eligible for sale in all jurisdictions or to certain categories of investors. Investors are encouraged to seek additional information as well as consult a financial advisor prior to any investment decision.
Investment in securities mentioned: Emergers has a restrictive policy relating to personal dealing and conflicts of interest. Emergers does not conduct any investment business and, accordingly, does not itself hold any positions in the securities mentioned in this report. However, the respective directors, officers, employees and contractors of Emergers may have a position in any or related securities mentioned in this report, subject to Emergers' policies on personal dealing and conflicts of interest.
Copyright: Copyright 2021 Incirrata AB (Emergers)
United Kingdom
This document is prepared and provided by Emergers for information purposes only and should not be construed as an offer or solicitation for investment in any securities mentioned or in the topic of this document. A marketing communication under FCA Rules, this document has not been prepared in accordance with the legal requirements designed to promote the independence of investment research and is not subject to any prohibition on dealing ahead of the dissemination of investment research.
This Communication is being distributed in the United Kingdom and is directed only at (i) persons having professional experience in matters relating to investments, i.e. investment professionals within the meaning of Article 19(5) of the Financial Services and Markets Act 2000 (Financial Promotion) Order 2005, as amended (the "FPO") (ii) high net-worth companies, unincorporated associations or other bodies within the meaning of Article 49 of the FPO and (iii) persons to whom it is otherwise lawful to distribute it. The investment or investment activity to which this document relates is available only to such persons. It is not intended that this document be distributed or passed on, directly or indirectly, to any other class of persons and in any event and under no circumstances should persons of any other description rely on or act upon the contents of this document.
This Communication is being supplied to you solely for your information and may not be reproduced by, further distributed to or published in whole or in part by, any other person.
United States
Emergers relies upon the "publishers' exclusion" from the definition of investment adviser under Section 202(a)(11) of the Investment Advisers Act of 1940 and corresponding state securities laws. This report is a bona fide publication of general and regular circulation offering impersonal investment-related advice, not tailored to a specific investment portfolio or the needs of current and/or prospective subscribers. As such, Emergers does not offer or provide personal advice and the research provided is for informational purposes only. No mention of a particular security in this report constitutes a recommendation to buy, sell or hold that or any security, or that any particular security, portfolio of securities, transaction or investment strategy is suitable for any specific person.