Med den disruptiva explosion av data som blivit tillgänglig för vetenskapen, om exempelvis vår arvsmassa på molekylär nivå, siktar Qlucore på att driva den växande marknaden för precisions- och kompanjonsdiagnostik för precsionsbehandling av cancer. Med kommersiella framgångar och en noteringsemission i bagaget är Qlucore väl rustat för att nå CE-godkännande 2023 och 300 MSEK i intäkter 2026. Justerat med en 30% rabatt för bolagets tidiga fas och många osäkerheter ser vi stöd för ett motiverat värde på 89-121 SEK per aktie på 18-24 månaders sikt.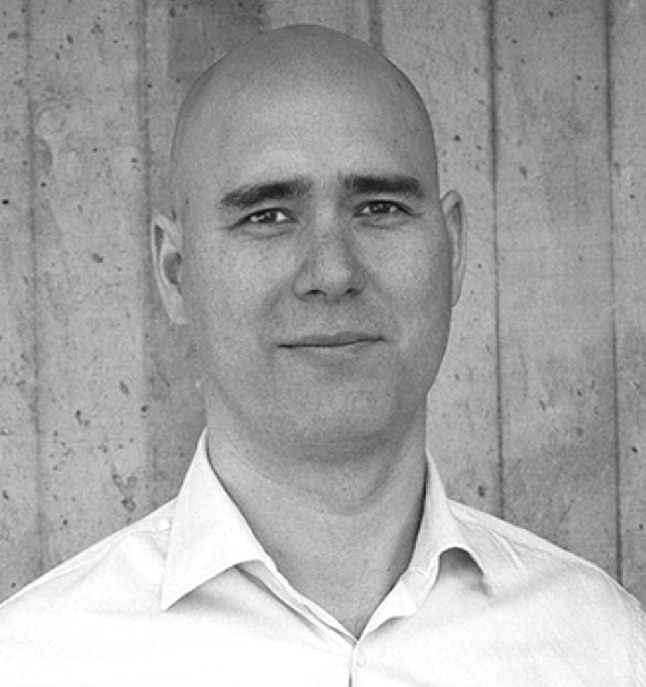 ---
Johan Widmark | 2021-12-03 08:00 
This commissioned research report is for informational purposes only and is to be considered marketing communication. This research report has not been prepared in accordance with legal requirements designed to promote the independence of investment research and Emergers is not subject to any prohibition on dealing ahead of the dissemination of investment research. This research does not constitute investment advice and is not a solicitation to buy shares. For more information, please refer to disclaimer.

---
Explosion av data förebådar disruption av cancervården
Med utgångspunkt i en plattform för kraftfull visualisering och analys av enorma mängder komplex data, har Qlucore nått ut med sin mjukvara Omics Explorer till över 200 kunder inom forskningsvärlden i ca 25 länder. Nu är siktet inställt på att med plattformen Diagnostics och dess syskonprodukt Insights, vara med och driva den växande marknaden för precisions- och kompanjonsdiagnostik, med särskilt fokus på, och skräddarsydda klassificeringsmodeller för, individanpassad behandling för olika typer av cancer. RNA-sekvenseringsmarknaden, som Diagnostics riktar sig till, väntas växa med 20% CAGR till 2024. Även om Diagnostics föregår ett bredare genomslag för precisionsbehandlingar, så bidrar Qlucore till en positiv feedbackloop mellan utvecklingen av behandlingar och förbättrade tekniska förutsättningar, som långsiktigt väntas avancera hela vårdens approach till behandling av cancer. Redan med dagens behandlingsalternativ kan rätt undergruppsbestämning av exempelvis leukemi ha en livsavgörande betydelse för enskilda patienter.
Stöd för aggressivt mål till 2026
Qlucore har som mål att nå 300 MSEK i omsättning 2026 med 40% EBIT-marginal. Med CE-godkännande för Diagnostics grundplattform och klassificeringsmodellen för ALL under mitten av 2023 räknar vi med en brant ökning av antalet labb till att nå 70-100 labb 2026/27. I takt med att bolaget adderar CE-godkända tester för Icke småcellig lungcancer (NSCLC) och bröstcancer så räknar vi med en ökning av antal test per labb till 2 500-4 000 per år. Med en intäkt på 1000 SEK per test, tillsammans med en modest ensiffrig tillväxttakt för Qlucore Omics Explorer, ger det stöd för en omsättning på 300 MSEK 2026/27. 70% av likviden från höstens noteringsemission väntas gå till utveckling och sälj vilket grovt motsvarar 20 MSEK per år kommande tre år. Sammantaget räknar vi därför med en liten vinst 2024/25 och en stark utväxling för lönsamheten därefter.
Rider på starka trender – motiverat värde 89-121 SEK
Även om Qlucore rider på flera starka trender, som exploderande tillgång till data, ökad komplexitet på datan och framväxten av individanpassade behandlingar, så är Diagnostics ännu i sin linda. Mycket är ännu osäkert vad gäller mottagande hos förväntade kunder, kostnad att växa, långsiktig prissättningskraft och certifieringar. En stabil historik av att nå ut globalt borgar dock för ledningens förmåga att exekvera. Affärsplanen rymmer en långsiktig värderingspotential väl över miljarden om bolaget realiserar vår prognos, och sina mål, till 2026. Hittills har man dock endast tecknat två kommersiella avtal för Diagnostics. Tills vi ser ytterligare kommersiella framsteg och CE-certifiering under mitten av 2023, väljer vi att riskjustera vårt motiverade värde med 30% varvid en kombination av DCF och multiplar ger stöd för ett motiverat värde på 89-121 SEK per aktie på 18-24 månaders sikt. En känslighetsanalys visar också att 1 års försening i kombination med 10% press på ersättning per test sänker vårt motiverade värde med 22%.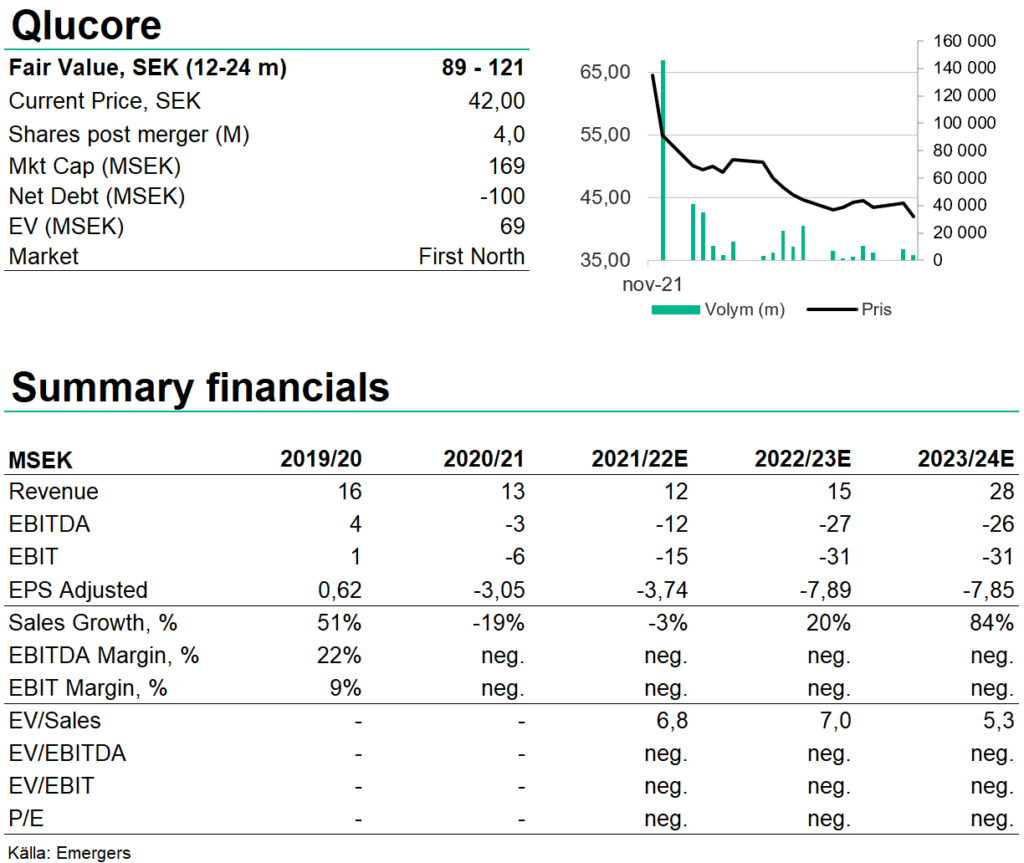 DISCLAIMER
Information som tillhandahålls av Emergers eller på Emergers webbplats, emergers.se är inte avsedd att vara finansiell rådgivning. Emergers mottar ersättning för att skriva om bolaget på den här sidan. Bolaget har givits möjlighet att påverka faktapåståenden före publicering, men prognoser, slutsatser och värderingsresonemang är Emergers egna. Analysartiklar skall ej betraktas som en rekommendation eller uppmaning att investera i bolagen som det skrivs om. Emergers kan ej garantera att de slutsatser som presenteras i analysen kommer att uppfyllas. Emergers kan ej hållas ansvariga för vare sig direkta eller indirekta skador som orsakats av beslut fattade på grundval av information i denna analys. Investerare uppmanas att komplettera med ytterligare material och information samt konsultera en finansiell rådgivare inför alla investeringsbeslut.

HANTERING AV PERSONUPPGIFTER
Emergers skickar ut enkäter för att samla in kvantitativa och kvalitativa data. Syftet är att förstå hur ett visst bolag uppfattas på marknaden. Dina personuppgifter behandlas bara om du deltar i undersökningen. De data som Emergers publicerar eller delar med bolag är alltid anonymiserade och går inte att knyta till dig som person. För mer information om hur vi hanterar personuppgifter, se https://www.emergers.se/personuppgifter-i-enkater/