ANALYSSAMARBETE MED ENLIGHT RESEARCH 
Både omsättning och vinst för Q4'22 kom in bättre än vi räknat med. Vi bedömer att det finns tre huvudsakliga faktorer investerare missar när de tittar på Tallink. Vi har höjt våra estimat och vårt motiverade värde, och väntar oss nu en liten utdelning redan i år.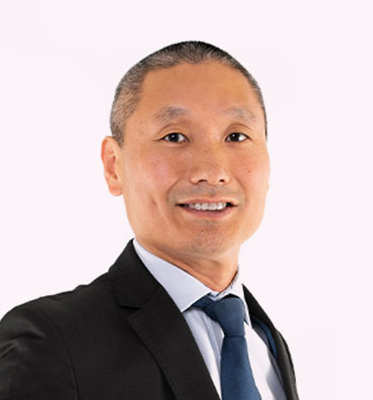 ---
Mattias Wallander  | 2023-03-07 08:00
Denna uppdragsanalys är framtagen i samarbete med Enlight Research. Analysen är enbart i informationssyfte. Analysen är inte investeringsrådgivning och detta är inte ett erbjudande om att köpa aktier. För mer information om Enlight Research, se bolagets hemsida https://www.enlightresearch.net/
Q4'22 bättre än vi räknat med
Omsättningen för Q4'22 ökade med 22% jämfört med samma period föregående år och landade på 204 MEUR, vilket var 2,9% bättre än vår prognos på 198 MEUR. EBITDA för perioden uppgick till 50 MEUR, 43% bättre än vårt estimat, och en fördubbling jämfört med Q4'21. Det starka fjärde kvartalet betyder att bolaget levererade 14 MEUR i vinst för helåret 2022, jämfört med vår förväntade förlust på 3 MEUR.
Tre saker investerare missar
Vi menar att investerare missar följande saker när de utvärderar Tallink, (a) starka kassaflöden som inte är fullt synliga i resultaträkningen, (b) en höglönsam uthyrningsverksamhet som blivit en permanent del av affärsmodellen, och (c) hälsosamma vinster trots stigande räntor.
Höjer estimat och motiverat värde
Vi har höjt vår prognos för omsättning och EBITDA för 2023 och 2024 med cirka 5% vardera. Vi räknar även med en utdelning på 0,01 EUR/aktie i år (jämfört med ingen utdelning tidigare). Vi har även höjt vårt motiverade värde i vårt Base case baserat på DCF till 0,85 EUR/aktie (0,82 EUR). Tallink handlas fortfarande på nivåerna under pandemin, medan de flesta baltiska aktier har gjort starka återhämtningar. Vi tror investerare gradvis kommer att omvärdera aktien när de starka kassaflödena, uthyrningsverksamheten och nettovinsterna blir mer synliga.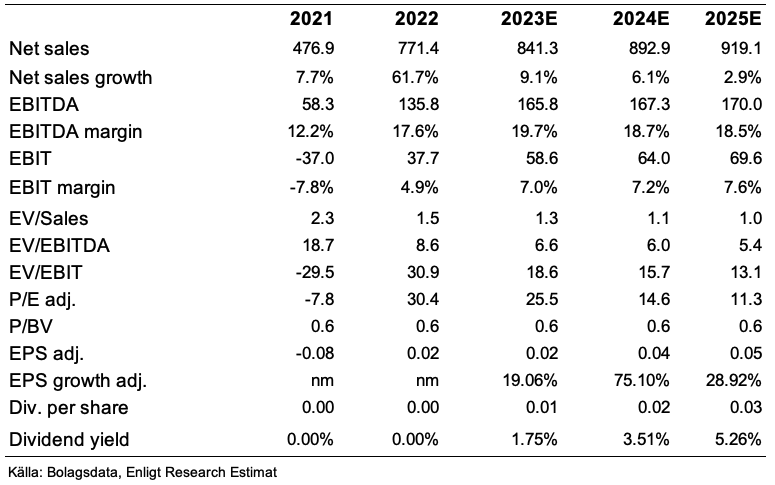 GENERAL DISCLAIMER AND COPYRIGHT
This commissioned research report is for informational purposes only and is to be considered marketing communication. This research does not constitute investment advice and is not a solicitation to buy shares. Information provided here or on Emergers' website emergers.se is not intended to be financial advice. This research shall not be construed as a recommendation or solicitation to invest in the companies described. Emergers cannot be held liable for either direct or indirect damages caused by decisions made on the basis of information in this analysis. Investors are encouraged to seek additional information as well as consult a financial advisor prior to any investment decision.
This material is not intended to be financial advice. This material has been commissioned by the Company in question and prepared and issued by Emergers, in consideration of a fee payable by the Company. Emergers charges a standard fee for the production and broad dissemination of a detailed note following by regular update notes. Fees are paid upfront in cash without recourse. Emergers may seek additional fees for the provision of roadshows and related IR services for the client but does not get remunerated for any investment banking services. We never take payment in stock, options or warrants for any of our services.
Accuracy of content: All information used in the publication of this report has been compiled from publicly available sources that are believed to be reliable, however we do not guarantee the accuracy or completeness of this report and have not sought for this information to be independently verified. Opinions contained herein represent those of the research analyst at Emergers at the time of publication. The company has been given the opportunity to influence factual statements before publication, but forecasts, conclusions and valuation reasoning are Emergers' own. Forward-looking information or statements contain information that is based on assumptions, forecasts of future results, estimates of amounts not yet determinable, and therefore involve known and unknown risks, uncertainties and other factors which may cause the actual results, performance or achievements of their subject matter to be materially different from current expectations.
Exclusion of Liability: To the fullest extent allowed by law, Emergers shall not be liable for any direct, indirect or consequential losses, loss of profits, damages, costs or expenses incurred or suffered by you arising out or in connection with the access to, use of or reliance on any information contained in this material.
No personalised advice: The information that we provide should not be construed in any manner whatsoever as, personalised advice. Also, the information provided by us should not be construed by any subscriber or prospective subscriber as Emergers's solicitation to effect, or attempt to effect, any transaction in a security. The securities described in this material may not be eligible for sale in all jurisdictions or to certain categories of investors. Investors are encouraged to seek additional information as well as consult a financial advisor prior to any investment decision.
Investment in securities mentioned: Emergers has a restrictive policy relating to personal dealing and conflicts of interest. Emergers does not conduct any investment business and, accordingly, does not itself hold any positions in the securities mentioned in this report. However, the respective directors, officers, employees and contractors of Emergers may have a position in any or related securities mentioned in this report, subject to Emergers' policies on personal dealing and conflicts of interest.
Copyright: Copyright 2021 Incirrata AB (Emergers)
United Kingdom
This document is prepared and provided by Emergers for information purposes only and should not be construed as an offer or solicitation for investment in any securities mentioned or in the topic of this document. A marketing communication under FCA Rules, this document has not been prepared in accordance with the legal requirements designed to promote the independence of investment research and is not subject to any prohibition on dealing ahead of the dissemination of investment research.
This Communication is being distributed in the United Kingdom and is directed only at (i) persons having professional experience in matters relating to investments, i.e. investment professionals within the meaning of Article 19(5) of the Financial Services and Markets Act 2000 (Financial Promotion) Order 2005, as amended (the "FPO") (ii) high net-worth companies, unincorporated associations or other bodies within the meaning of Article 49 of the FPO and (iii) persons to whom it is otherwise lawful to distribute it. The investment or investment activity to which this document relates is available only to such persons. It is not intended that this document be distributed or passed on, directly or indirectly, to any other class of persons and in any event and under no circumstances should persons of any other description rely on or act upon the contents of this document.
This Communication is being supplied to you solely for your information and may not be reproduced by, further distributed to or published in whole or in part by, any other person.
United States
Emergers relies upon the "publishers' exclusion" from the definition of investment adviser under Section 202(a)(11) of the Investment Advisers Act of 1940 and corresponding state securities laws. This report is a bona fide publication of general and regular circulation offering impersonal investment-related advice, not tailored to a specific investment portfolio or the needs of current and/or prospective subscribers. As such, Emergers does not offer or provide personal advice and the research provided is for informational purposes only. No mention of a particular security in this report constitutes a recommendation to buy, sell or hold that or any security, or that any particular security, portfolio of securities, transaction or investment strategy is suitable for any specific person.