Med förvärvet av Svensk Linjebesiktning har dLab två verksamhetsben som passerat proof-of-concept och står inför utrullning, och ett produkterbjudande som spänner från övervakning och larm till felbestämning och åtgärdsförslag. Medan den nytillkomna tjänsteaffären tidigarelägger vår förväntade vinst för bolaget till 2024E så förändrar det både intäkts- och värderingsprofilen. Kombinerat med uppbyggnaden av en bas av återkommande intäkter ser vi ett motiverat ett värde för aktien på 14-18 SEK på 18-24 mån sikt, till en medelhög risk.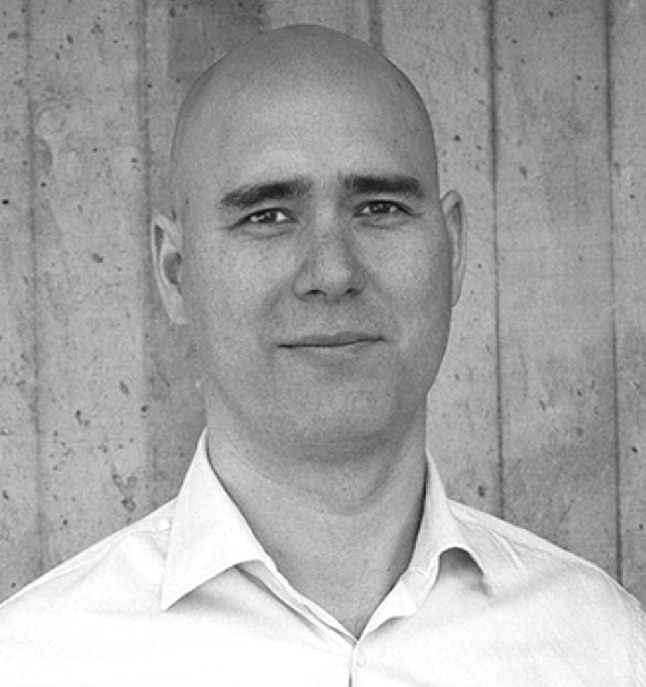 ---
Johan Widmark | 2021-08-03 09:50
This commissioned research report is for informational purposes only and is to be considered marketing communication. This research report has not been prepared in accordance with legal requirements designed to promote the independence of investment research and Emergers is not subject to any prohibition on dealing ahead of the dissemination of investment research. This research does not constitute investment advice and is not a solicitation to buy shares. For more information, please refer to disclaimer.

---
Utökat erbjudande för att förebygga kostsamma avbrott
Med förvärvet av Svensk Linjebesiktning (SLB) utökar Dlaboratory (dLabs) sitt erbjudande på flera sätt – från övervakning och tidig varning om fel i näten till att exakt kunna peka ut fel och föreslå åtgärd, från fokus på fördelningsstationerna till hela elnäten, och från en helt digital tjänst till kompletterande fysisk närvaro. Även om dLab räknar med att dra nytta av insikter från SLBs tjänster och fysiska närvaro ute i näten, för utvecklingen av dLabs digitala tjänster, så är SLB en lokal verksamhet, som endast kommer kunna exporteras till grannländer i Norden. För dLabs internationella expansion kommer bolaget fortsätta söka samarbeten med partners liknande SLB.
Tidigarelägger vår förväntade vinst till 2024E
SLB omsatte 50,3 MSEK förra året med en EBIT på 4,6 MSEK vilket förändrar profilen på dLabs hela resultaträkning. Prislappen på 12,3 MSEK motsvarar därför vid en första anblick låga 0,24x försäljningen 2020 och 2,7x EBIT. En tillbakablick visar dock en mer normaliserad vinstnivå på 4-5% EBIT-marginal 2016-2018 och nollresultat 2019. Men i tidigare ägaren Verdanes ägo har SLB gått från att säkerställa säkerhet på anläggningar till att utveckla tjänster för åtgärd och ökad kundnytta i besiktningen. Dessa tjänster är lanserade men ännu inte helt utrullade till kunder. Med 2021 som ett mellanår räknar vi med att SLB ska kunna prestera 8-10% EBIT-marginal från 2022 och även växa tvåsiffrigt drivet av en ökad kundnytta i erbjudandet. Sammantaget med satsningarna för att bygga en bas av återkommande abonnemangsintäkter från dLabs digitala tjänst räknar vi med att förvärvet kommer tidigarelägga första året av lönsamhet med ett år till 2024E, och med dLabs etablerade plattform för internationell partnerdriven expansion räknar vi med 58% CAGR 2020-2025E och 14% EBIT-marginal 2025E.
Läs vår initieringsanalys på Dlab här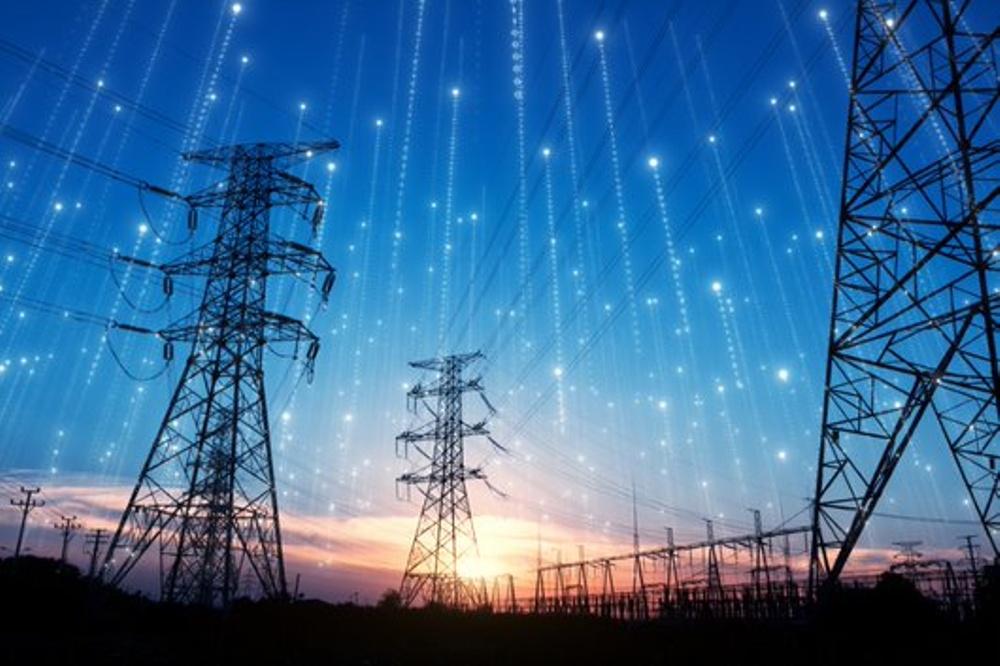 Dlaboratory Sweden AB Baserat på en unik databas av 10 års driftsdata och en patenterad mjukvara erbjuder dLab ägare av elnät analys och realtidsövervakning som både optimerar drift och underhåll,
Läs analysen här »
Förvärv stöper om både intäkts- och värderingsprofil
Förvärvet förändrar också dLabs värderingsprofil från utpräglad Saas-plattform med lönsamhet långt i framtiden, till ett högt inslag av tjänsteförsäljning vilket normalt rättfärdigar lägre värderingsmultiplar. Men som sektorkollegan Smart Wires visat är Saas-modell inget krav inom elinfrastruktur för en hög värdering. Förvärvet har en begränsad påverkan på dLabs finanser då kassan uppgår till omkring 50 MSEK vilket mer än väl täcker köpeskillingen. Sammantaget ser vi stöd för ett motiverat värde på 14-18 SEK på 18-24 månader, baserat på DCF och multiplar. Samtidigt ser vi en medelhög risk, där de viktigaste riskerna utgörs av långa ledtider och trösklar till adaption. En viktig potentiell trigger framöver är pilotprojektet hos jättekunden i Jakarta, som är igång, levererar data och befinner sig i utbildnings- och utvärderingsfas, med en långsiktig potential på 150 MSEK.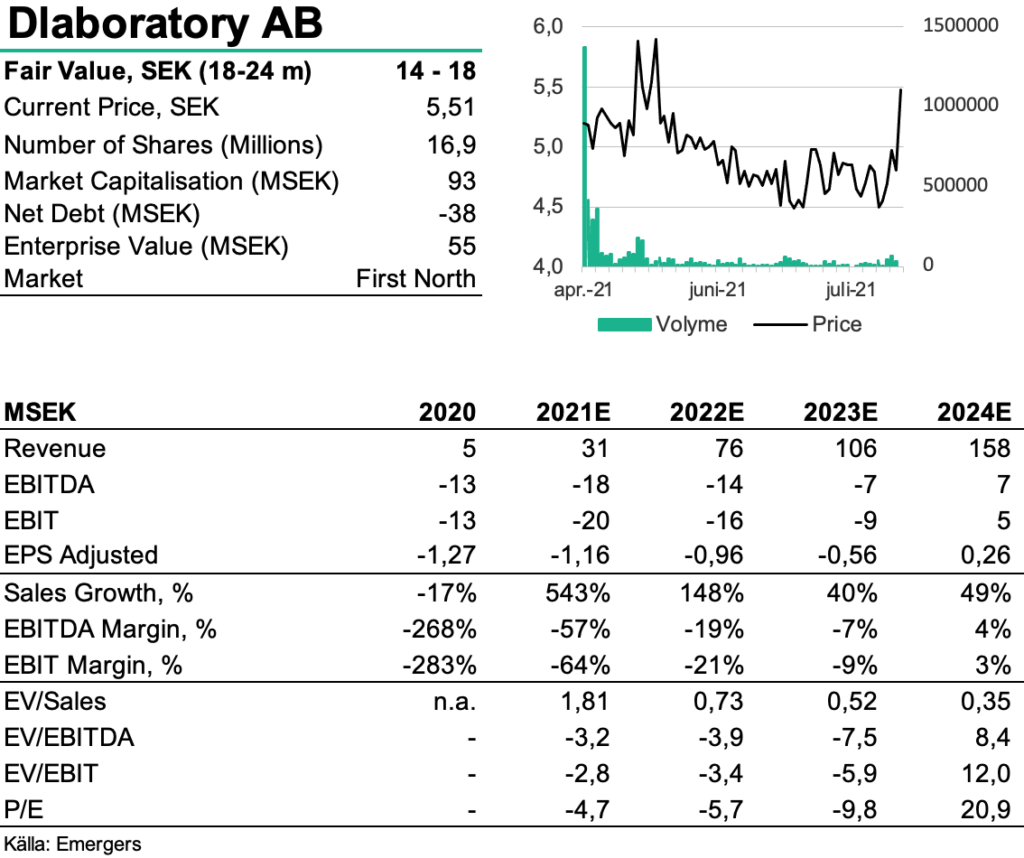 DISCLAIMER
Information som tillhandahålls av Emergers eller på Emergers webbplats, emergers.se är inte avsedd att vara finansiell rådgivning. Emergers mottar ersättning för att skriva om bolaget på den här sidan. Bolaget har givits möjlighet att påverka faktapåståenden före publicering, men prognoser, slutsatser och värderingsresonemang är Emergers egna. Analysartiklar skall ej betraktas som en rekommendation eller uppmaning att investera i bolagen som det skrivs om. Emergers kan ej garantera att de slutsatser som presenteras i analysen kommer att uppfyllas. Emergers kan ej hållas ansvariga för vare sig direkta eller indirekta skador som orsakats av beslut fattade på grundval av information i denna analys. Investerare uppmanas att komplettera med ytterligare material och information samt konsultera en finansiell rådgivare inför alla investeringsbeslut.

HANTERING AV PERSONUPPGIFTER
Emergers skickar ut enkäter för att samla in kvantitativa och kvalitativa data. Syftet är att förstå hur ett visst bolag uppfattas på marknaden. Dina personuppgifter behandlas bara om du deltar i undersökningen. De data som Emergers publicerar eller delar med bolag är alltid anonymiserade och går inte att knyta till dig som person. För mer information om hur vi hanterar personuppgifter, se https://www.emergers.se/personuppgifter-i-enkater/