Med sina högpresterande gasturbinfilter hjälper Loudsprings Eagle Filters sina kunder att öka energiproduktionen med 9%, förbättra bränsleeffektiviteten med 2,5% och öka turbinens livslängd. Det ger betydande kostnadsbesparingar och minskade koldioxidutsläpp, vilket ökat i betydelse i takt med att priset på utsläppsrätter skenat. Efter konsolideringen av Eagle ska Loudspring nu ägna sitt odelade fokus åt att kapitalisera potentialen i Eagle, för att maximera utväxlingen för både bolagets aktieägare och klimatet.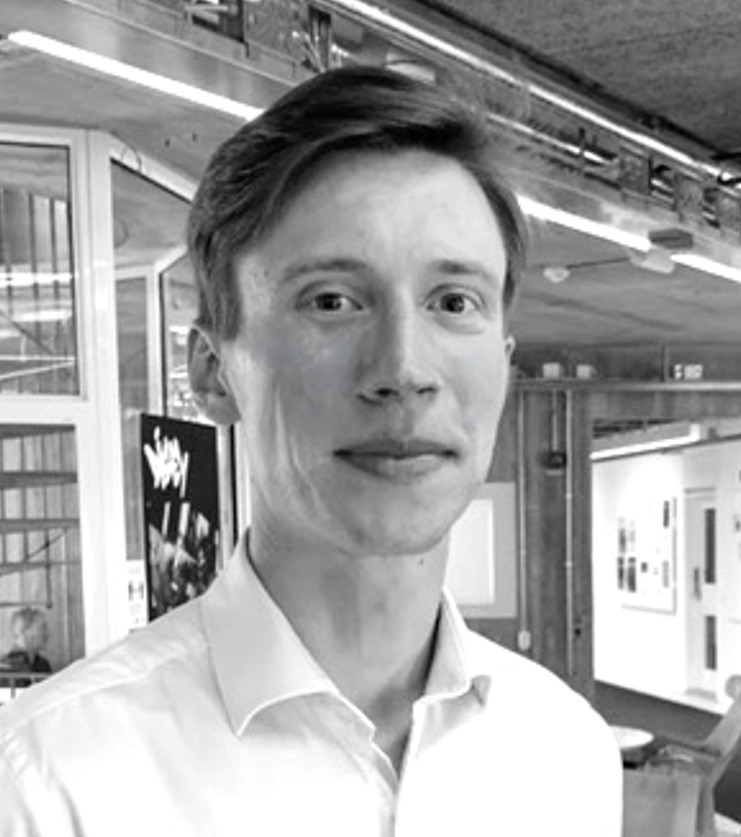 ---
Andreas Eriksson | 2021-10-20 10:05
This commissioned research report is for informational purposes only and is to be considered marketing communication. This research report has not been prepared in accordance with legal requirements designed to promote the independence of investment research and Emergers is not subject to any prohibition on dealing ahead of the dissemination of investment research. This research does not constitute investment advice and is not a solicitation to buy shares. For more information, please refer to disclaimer.

---
Omstöpning till industribolag med odelat fokus på Eagle Filters
Med förvärvet av de sista återstående 15% av aktierna i Eagle Filters ökar Loudspring nu sitt ägande till 100%. Säljare är Eagles grundare Juha Kariluoto. I samband med förvärvet upprepar Loudspring också sin strategi att stöpa om Loudspring till ett industribolag med ett odelat fokus på Eagle Filters. Steget motiveras med att man identifierat Eagle som det innehav med störst värdeskapande potential, både för aktieägare och för klimatet. Priset för aktierna kommer att baseras på Eagles framtida EBIT under 2022 – 2024, och betalningar ske i steg mellan 2023 – 2025. Från ett aktiemarknadsperspektiv kommer förvärvet innebära en helt ny nivå av insyn i Eagle, då bolaget hittills inte har haft någon egen rapportering tillgänglig för svenska investerare. Industribolag får traditionellt sätt också högre värderingsmultiplar än investmentbolag.
Högpresterande filterlösning för gasturbiner
Eagle tillverkar högpresterande luftfiltreringslösningar till gasturbiner som bidrar till ett effektivare bränsleutnyttjande, en högre energiproduktion och en förlängd livslängd för turbinen. Marknaden domineras idag av filter av lägre kvalitét där rotorbladen bryts ned av smuts, vilket leder till sämre prestanda och därmed sämre produktion. Eagle har än så länge bara en liten marknadsandel av de cirka 10 000 gasturbiner runt om i världen som kan använda de filter som Eagle tillverkar. Men sett enbart till bolagets existerande kundbas, så skulle en fullständig konvertering till Eagles produkter, i alla dessa befintliga kunders gasturbiner, innebära mer än 10-faldig tillväxt för Eagle.
– Vi teknikeffektiviserar på de områdena som påverkar mest – bland världens största utsläppare av koldioxid. Eagles teknik används av några av världens största energiföretag och har potential att växa framöver. Eagle Filters har också djup kunskap inom filtermaterial, och vi kommer att fokusera alla våra resurser på att hjälpa Eagle Filters maximera sin potential, säger Jarkko Joki-Tokola, VD på Loudspring.
Filter både för dagens och morgondagens gasturbiner
Enligt marknadsundersökningsbolaget Mordor Intelligence står naturgas för mer än 23% av världens energiproduktion idag. Som kraftkälla släpper gas ut 50% mindre växthusgaser än olja, men med betydligt större avtryck än sol- och vindkraft. Vikten av sol- och vindkraft kommer säkerligen bara att bli ännu större, och här kan Eagles filter vara med och spela en avgörande roll för att balansera utbudet av energi vid förnybar produktion. Solceller genererar som bekant ingen energi när solen inte lyser, men överskottet från soltimmarna kan omvandlas till vätgas som sedan bränns i gasturbiner av den sort Eagles filter effektiviserar. Denna vätgasförbränning rymmer en potential för Eagle som är lätt att förbise vid första anblick, men som erbjuder en hög framtida potential.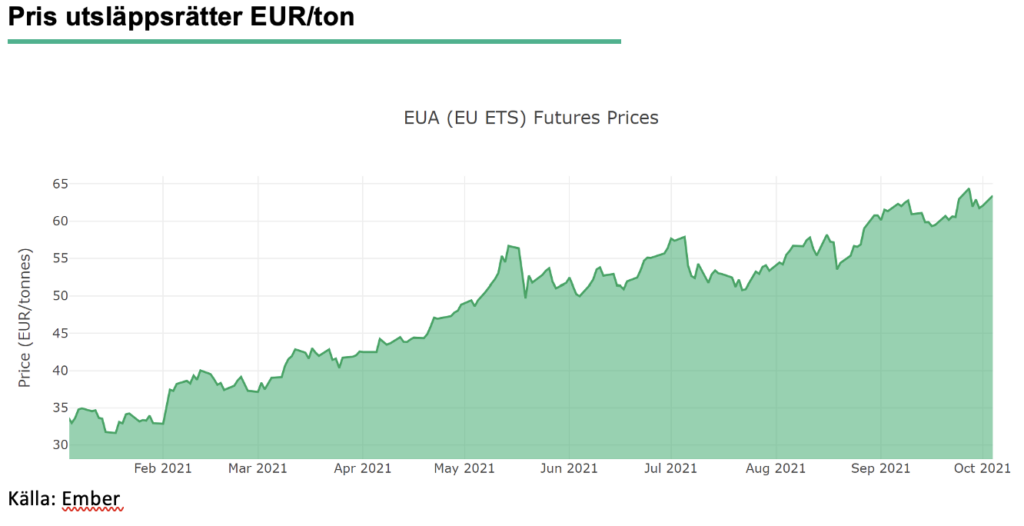 Stigande priser på utsläppsrätter gynnar efterfrågan för Eagle
Under 2020 minskade Eagle Filters sina kunders koldioxidutsläpp med cirka 150 000 ton, en siffra som är särskilt intressant i ljuset av att priset på utsläppsrätter inom EU ökat med nära 100% sedan februari i år, vilket ger ytterligare stöd för efterfrågan på Eagles filter. Efter två år av flack tillväxt till följd av pandemin är Eagle nu på väg mot 2022 med en rekordstor pipeline. Loudspring har sedan tidigare ett intäktsmål för Eagle på 3,3 – 4,5 MEUR för 2021 och 4,5 – 6,0 MEUR för 2022 som inte inkluderar Eagles nya affärsområde inom munskydd. Med den koncentrerade pipelinen och lättade pandemirestriktioner ser vi goda förutsättningar för tillväxten att visa en rejäl skjuts under 2022, upp mot Loudsprings förväntade nivåer. Ett antagande om en EBITDA-marginal på 20%, i linje med de noterade jämförelsebolagen Donaldson Company och 3M, skulle innebära en EBITDA en bra bit över 2 MEUR 2022. Loudspring har ännu inte meddelat om vad de avser göra med resterande innehav, där bolaget bl a innehar ägande med 42,3% i Nukka Solutions, 20,5% i Sofi Filtration och 13,2% i Enersize.
Läs mer om Loudsprings Eagle Filters här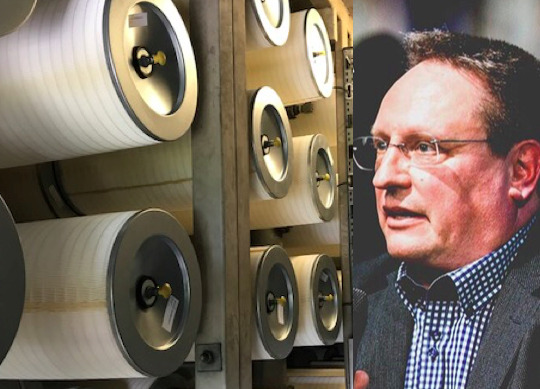 Samtidigt som Eagle Filters munskydd äntligen kommit ut på marknaden, står produktionen av högpresterande gasturbinfilter i startgroparna av en uppskalning, där en fullständig utrullning av Eagles filterprodukter enbart
Läs här »
DISCLAIMER
Information som tillhandahålls av Emergers eller på Emergers webbplats, emergers.se är inte avsedd att vara finansiell rådgivning. Emergers mottar ersättning för att skriva om bolaget på den här sidan. Bolaget har givits möjlighet att påverka faktapåståenden före publicering, men prognoser, slutsatser och värderingsresonemang är Emergers egna. Analysartiklar skall ej betraktas som en rekommendation eller uppmaning att investera i bolagen som det skrivs om. Emergers kan ej garantera att de slutsatser som presenteras i analysen kommer att uppfyllas. Emergers kan ej hållas ansvariga för vare sig direkta eller indirekta skador som orsakats av beslut fattade på grundval av information i denna analys. Investerare uppmanas att komplettera med ytterligare material och information samt konsultera en finansiell rådgivare inför alla investeringsbeslut.

HANTERING AV PERSONUPPGIFTER
Emergers skickar ut enkäter för att samla in kvantitativa och kvalitativa data. Syftet är att förstå hur ett visst bolag uppfattas på marknaden. Dina personuppgifter behandlas bara om du deltar i undersökningen. De data som Emergers publicerar eller delar med bolag är alltid anonymiserade och går inte att knyta till dig som person. För mer information om hur vi hanterar personuppgifter, se https://www.emergers.se/personuppgifter-i-enkater/