Med sitt erbjudande om en unik exponering mot onoterade bolag i heta nischer inom tech har noterade VC-bolaget CapSek haft en avkastning på 35% per år sedan första investeringen. Här berättar vd Henrik Jerner om motiven till emissionen, de långsiktiga ambitionerna och de hetaste techtrenderna 2021.
---
Text: Johan Widmark | Datum: 2021-03-09 
NORTHERN CAPSEK VENTURES Efter en hög aktivitet under hösten, där exempelvis ett av CapSeks kärninnehav, det noterade Appspotr rusade 140% i fjärde kvartalet har bolaget haft en värdeutveckling på 35% per år före kostnader (IRR) sedan de första investeringarna gjordes i juni 2018. Under vintern har bolaget också adderat tre nya investeringar till portföljen och nu är siktet inställt på ökad aktivitet 2021.
Som noterat VC-bolag med inriktning på investeringar i techbolag vars tillväxt drivs av digitaliseringen av samhället fokuserar CapSek inte på specifika branscher, utan tittar mer på affärsmodellen och tekniken. Fokus ligger på områdena Software as a Service ("SaaS"), Internet of Things ("IoT"), Computer Gaming (datorspel) eller AI/Machine Learning, där det bubblar av aktivitet. Dessa är områden där det finns mycket intressanta bolag i tidig fas med hög potential att skala upp och bli stora bolag, eller med intressant teknik som gör dem till attraktiva uppköpsobjekt för större bolag.
Men den här typen av bolag är ofta onoterade vilket innebär att det inte bara är svårt för vanliga aktieinvesterare att få exponering mot dessa bolag utan också att det krävs djupare kunskaper och en mer gedigen genomlysning av bolagen av dem som investerar.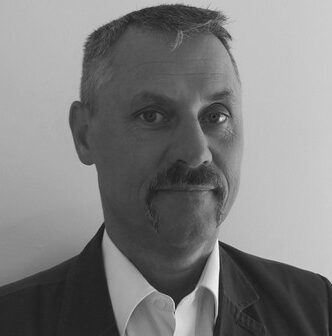 – Vår strategi är att bygga upp en målportfölj på 15-20 bolag. Då räknar vi med att få avkastning genom värdeökningar eller exits, som kan finansiera nya affärer. Men fram till dess kommer vi vilja investera mer och eftersom vi bara investerar i bolag med intäkter och bevisade affärsmodeller så är kapitalbehoven hanterbara samtidigt som riskerna är lägre, säger Henrik Jerner, vd på Northern CapSek Ventures.
I nuläget består merparten av bolagets portfölj av företag som erbjuder någon form av SaaS-tjänst för företagskunder, alltså B2B-företag, med de fem bolagen Hoodin (automatiserad innehållsbevakning) och Appspotr (low code-plattform för apputveckling), som båda är noterade på Spotlight, och de onoterade innehaven PubQ (kassa och bokningssystem för restauranger), Arkimera Robotics (självinlärningsalgoritm för automatiserad datainmatning) och Tövle (CRM-modul för effektivare prospektering). Med det senaste tillskottet till portföljen, Itatake har CapSek expanderat portföljen till dataspelsbranschen.
– Vi har följt Itatake ett tag och nyligen blev deras mobilspel Gumslinger nominerat till Mobile Game of the Year vilket bekräftar vår tro på bolaget som en kvalitetsledare på mobilspelsmarknaden, en marknad som dessutom växte med 29% förra året och väntas fortsätta växa starkt.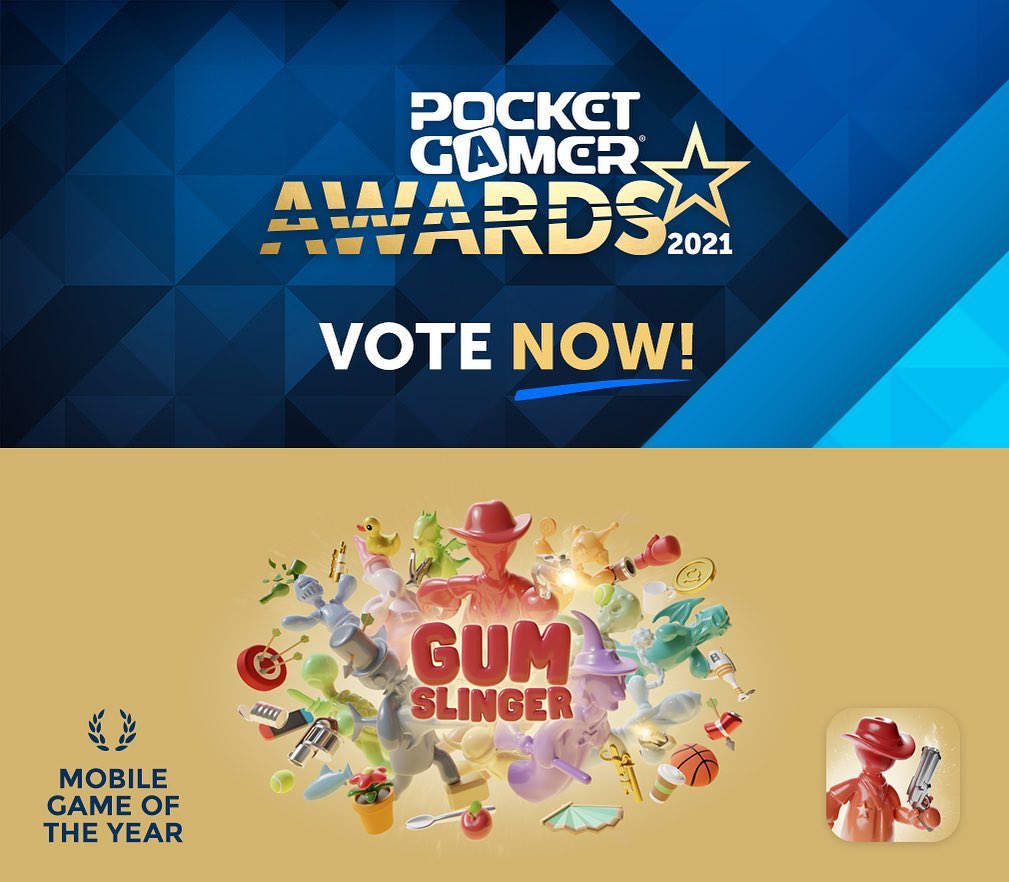 Andra viktiga teman som återkommer i flera av CapSeks innehav är AI/Machine-learning där värdet på den globala marknaden för AI uppgick till cirka 40 miljarder dollar 2019, och väntas växa med 42 procent i snitt per år (CAGR) fram till 2027.
– En intressant trend vi ser är att machine learning blivit en tjänst man köper in nuförtiden. Tidigare skulle varje företag vara med och bygga sin egen algo men nu har marknaden mognat så pass att man istället köper en färdig produkt med AI integrerat i tjänsten. Det gynnar såklart erbjudanden från bolag som exempelvis Arkimera där machine learning är en central komponent i tjänsten.
När det kommer till en av senaste årets stora techtrender så är Henrik Jerner mer skeptisk.
– Jag har funderat jättemycket på bitcoin och är ganska försiktig inställd till det. För oss är det inte aktuellt att ge oss in i krypto, men vi tittar gärna på bolag som bygger på blockchainteknik. Open banking är annat närliggande område som vi kan tänka oss att investera i, säger Henrik Jerner.
Läs om Northern CapSek Ventures och dess innehav här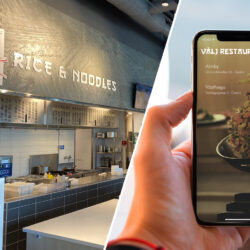 Restaurangappen PubQ hjälper restauranger att bevara sina digitala varumärken och efter ett nyligt ramavtal har expansionsplanerna nu skyndats på. Med en transaktionsbaserad avgift hägrar intäkter på 500 MSEK på några års sikt.
Läs här »
Även om CapSek inte är en impact investor per definition lyfter Henrik Jerner fram techutvecklingens roll i övergången till ett hållbart samhälle. Det är också en viktig parameter i beräkningen för alla bolagets investeringar.
För att stärka de finansiella musklerna och fortsätta bygga en portfölj av investeringar i de hetaste techbolagen, framförallt inom onoterat, så gör bolaget nu en nyemission av units bestående av både aktier och teckningsoptioner. Teckningsperioden är 15-29 mars och vid full teckning väntas emissionen tillföra bolaget cirka 18 MSEK före emissionskostnader. Med tillhörande teckningsoptioner kan bolaget tillföras ytterligare cirka 30-65 MSEK före kostnader under oktober 2021 och maj-juni 2022.
– Vi arbetar hela tiden på två fronter kan man säga. Å ena sidan lägger vi mycket tid på våra nya innehav. För oss är det viktigt att vara nära dem och hjälpa till så att de utvecklas väl, både när det gäller tillväxt och större kapitalrundor. Samtidigt fortsätter arbetet med att hitta nya intressanta bolag och där arbetar vi intensivt med våra partners, som hjälper oss att vaska fram och genomlysa de mest intressanta bolagen.
Företrädesemission av units
Varje unit innehåller en aktie, en vederlagsfri teckningsoption av serie TO2 och en vederlagsfri teckningsoption av serie TO3.
Teckningskurs om 3,90 SEK per aktie, vilket innebär att bolaget initialt kommer att tillföras cirka 18 MSEK före emissionskostnader vid full teckning.
Teckningsperiod TO2 18 oktober till och med den 29 oktober 2021.
Teckningsperiod TO3 30 maj till och med den 13 juni 2022.
Företrädesemissionen är säkerställd till 70 procent genom teckningsförbindelser och emissionsgarantier.
Finansiella instrument kan både öka och minska i värde. Det finns en risk att du inte får tillbaka de pengar du investerar.
DISCLAIMER
Information som tillhandahålls på eller via denna webbplats är inte avsedd att vara finansiell rådgivning. Emergers mottar ersättning för att skriva om bolaget på den här sidan. Bolaget har givits möjlighet att påverka faktapåståenden före publicering, men prognoser, slutsatser och värderingsresonemang är Emergers egna. För att undvika intressekonflikter har Emergers skribenter inga innehav i de noterade bolag vi skriver om. Analysartiklar skall ej betraktas som en rekommendation eller uppmaning att investera i bolagen som det skrivs om. Emergers kan ej garantera att de slutsatser som presenteras i analysen kommer att uppfyllas. Emergers kan ej hållas ansvariga för vare sig direkta eller indirekta skador som orsakats av beslut fattade på grundval av information i denna analys. Investerare uppmanas att komplettera med ytterligare material och information samt konsultera en finansiell rådgivare inför alla investeringsbeslut. För fullständiga villkor se här.