Loudspring has a number of exciting unlisted growth companies in its portfolio. With the CE certification of the respirators, Loudspring's Eagle is now set to scale-up manufacturing in 2021 and capture a market opportunity that is likely to persist beyond the rollout of vaccinations. For Loudspring, we see this as a potential trigger to drive a shift in sentiment, increase attention to unearth one of First North's most well-kept secrets valuation-wise and reduce the discount to NAV.
---
Johan Widmark | Date: 2021-03-30 | Time: 10:17
Opportunity in respirators not factored into today's valuation 
With a dual listing on First North in Stockholm and Helsinki, Loudspring offers exposure to an interesting portfolio of unlisted cleantech companies, based on the idea that solving some of the sustainability challenges our planet faces translates into a unique opportunity to grow profitable businesses. After a challenging 2020, where digital businesses like Nuuka Solutions and ResQ Club fared better than businesses focused on selling investment goods like Eagle Filters and Sofi Filtration, things are now starting to look up for the portfolio's Core Holdings.
While the Loudspring share traded at a discount to NAV already a year ago, Eagle Filters' decision to venture into respirators offers both a considerable growth opportunity on top of the existing Core Holdings that in not factored into today's valuation. It also provides a news-driven trigger for new attention from investors with the capacity to boost the market's appreciation for the whole portfolio that is continuing to grow at large.
Significant opportunity remains a year after the onset of covid
Based on its core business of providing advanced air filtration solutions for gas turbines to energy utilities, Eagle Filters was in a unique position to expand to develop its own high quality respirator product line to address the surge in need for respirators when the covid pandemic hit. However, due to a longer than expected time to process the CE certification for the FFP2 and FFP3 respirator products, respirator sales volume and revenue in 2020 was significantly lower than initially expected.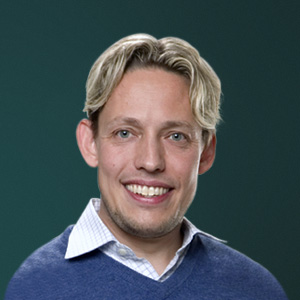 But since then, things have started to brighten up. On the day before Christmas 2020, Loudspring announced that Eagle had passed all the required tests for CE certification in the FFP2 class, and in February 2021, Eagle received CE certification for the FFP3 class. This effectively allowed Eagle Filters to sell respirators to healthcare institutions as well as the general public throughout Europe. Many countries outside Europe also accept the sale the of CE certified products.
Being a consumable used daily both professionally and private in many countries across the globe, there still exists a significant market opportunity, a year after the onset of the pandemic. On top of prevailing spread of infection and rules on wearing masks in public, there will also be a need to replenish and build emergency stocks for the future. Even after full rollout of vaccinations and having the spread reined in, there is likely to be a heightened demand for respirators from various public institutions as well as from consumers that want to protect themselves against viruses, compared to previous levels, for the foreseeable future.
As for the more near term outlook, Eagle has already received orders from several hospitals in Finland and is pursuing customers from selected European countries directly and through agents. While price competition has intensified, there are other aspects to consider for public customers, like security of supply and limiting exposure to geopolitical risks associated with relying on suppliers outside Europe.
"FFP3 respirators are the sought after highest quality standard respirators on the market and domestic manufacturing is a security of supply issue for all countries. We will continue to develop our manufacturing capability as well as product properties and believe that our FFP3 respirators provide us an excellent platform to be competitive on the world market in the long run", said Loudspring CEO Jarkko Joki-Tokola at the announcement of the CE certification.
From initial nameplate capacity of 30 000 respirators per day, Eagle now targets up to 100 000 respirators per day in 2021. While the market is volatile and difficult to predict, this corresponds to revenue from respirators in the range of 7-8 MEUR. The ramp-up of production means that revenue is most likely back-end loaded, meaning that it would be prudent to expect those kind of numbers only by 2022.
Solid growth potential in the underlying industrial business
The pandemic opened a window of opportunity for Eagle to enter into the respirator business. The aforementioned numbers for respirators comes on top of Eagle Filters' industrial gas turbine filters that offer customers significant savings on operations with very short payback periods. In 2020, revenue was hampered by a delayed customer delivery that pushed sales of 400 000 EUR into 2021. This resulted in close to flat revenue growth in 2020, and Loudspring now expects revenue from the industrial products to be in the range of 2 450 000 EUR (low end), which would mean another year of flat growth, to 4 500 000 EUR (high end), which represents a near doubling in revenue. The industrial business is now looking increasingly good, and all in all, this supports a possibility of total sales of over 10 MEUR by 2022.
Assuming a 20% EBITDA-margin in 2022, in line with listed industry peers Donaldson Company and 3M, this suggests a +2 MEUR EBITDA in 2022.
Eagle main driver of Loudspring NAV
In order to estimate the potential value of Eagle Filters by end of 2022, we look at listed peers 3M and Donaldsson, and the average of their EV/Sales and EV/EBITDA multiples, of 3,4x and 16,1x respectively. A straight read-across to Eagle would imply an EV of 33 MEUR. However, adjusting for a 30% size and liquidity discount we see a fair equity value of 23 MEUR for Eagle, equalling a value of 19,6 MEUR for Loudspring's 85% stake in Eagle.
This number compares to Loudspring's market capitalization of 13,8 MEUR and even adjusting for Loudspring's net debt of 3,7 MEUR and deducting for Loudspring's central expenses it is clear that Eagle is the main driver of Loudspring's NAV. With the addition of the other unlisted Core Holdings Nuuka, ResQ Club and Sofi Filtration, in combination with the Loudspring share price that is down nearly 30% year to date, it is obvious that the Loudspring share now trades at a considerable discount to NAV, making Loudspring one of the most well-kept secrets valuation-wise on Stockholm First North.
With continued growth of the Core Portfolio and a scale-up of the respirator business in 2021 we see a fair chance for a change in momentum and news flow to drive a shift in sentiment and a reduction of the discount to NAV. 
DISCLAIMER
Information provided here or on Emergers' website emergers.se is not intended to be financial advice. Emergers receives compensation for writing about the company in question. The company has been given the opportunity to influence factual statements before publication, but forecasts, conclusions and valuation reasoning are Emergers' own. To avoid conflicts of interest, Emergers' writers have no holdings in the listed companies we write about. Articles of analysis shall not be construed as a recommendation or solicitation to invest in the companies described. Emergers cannot guarantee that the conclusions presented in the analysis will be met. Emergers cannot be held liable for either direct or indirect damages caused by decisions made on the basis of information in this analysis. Investors are encouraged to seek additional information as well as consult a financial advisor prior to any investment decision. For more information and complete terms, please see
here
.