A patent application for KebNi's first proprietary inertial sensing application opens the door to an entirely new vertical offering long-term potential worth SEK 100 million. With sales expected to build from 2022, a partnership with the market leader in scaffolding, and an opportunity for rapid expansion into other applications, we expect that KebNi's investments in development during 2021, with the company also advancing its positions in IMU and substantially bolstering its sales capacity, will transform its future revenue profile.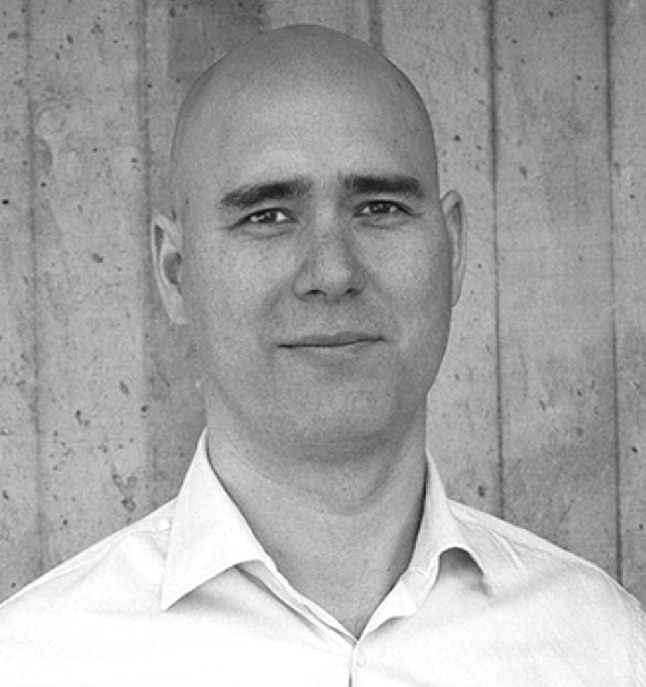 ---
Johan Widmark | Date: 2021-07-12
Partnering with the market leader provides rapid reach
KebNi has announced a patent filing for an inertial sensing application to monitor the structural status of scaffolding and improve worker safety. The sensors will detect barely noticeable vibrations and movements in the scaffolding and provide real-time alerts of safety threats through a combination of KebNi's deep technical knowledge in inertial sensing and AI. The planned launch of the application is 2022, in partnership with one of the leading scaffolding suppliers, which will provide KebNi with international reach right from the start, although the initial rollout may be on a country-by-country basis.
Annual revenues of SEK 100 million at 10% penetration
Although we expect a low unit price (SEK <5,000), the application will require a network of units on each scaffolding installation (perhaps 15-20 for a five-storey building). The temporary nature of scaffolding also offers an opportunity for KebNi to explore new business models such as rental or subscription. The scaffolding market is worth USD 2.4 billion in the EU and USD 7.5 billion globally. Assuming a willingness to pay 1.5% of the cost of scaffolding installation to monitor its stability (equivalent to SEK 50 per month and unit x 15 units for a scaffolding costing SEK 50,000), long-term global market penetration of 10% would offer annual revenues of SEK 100 million. In addition, minor modifications could make the application useful for real-time monitoring in other areas, giving the investment very substantial potential.
Read our report on KebNi here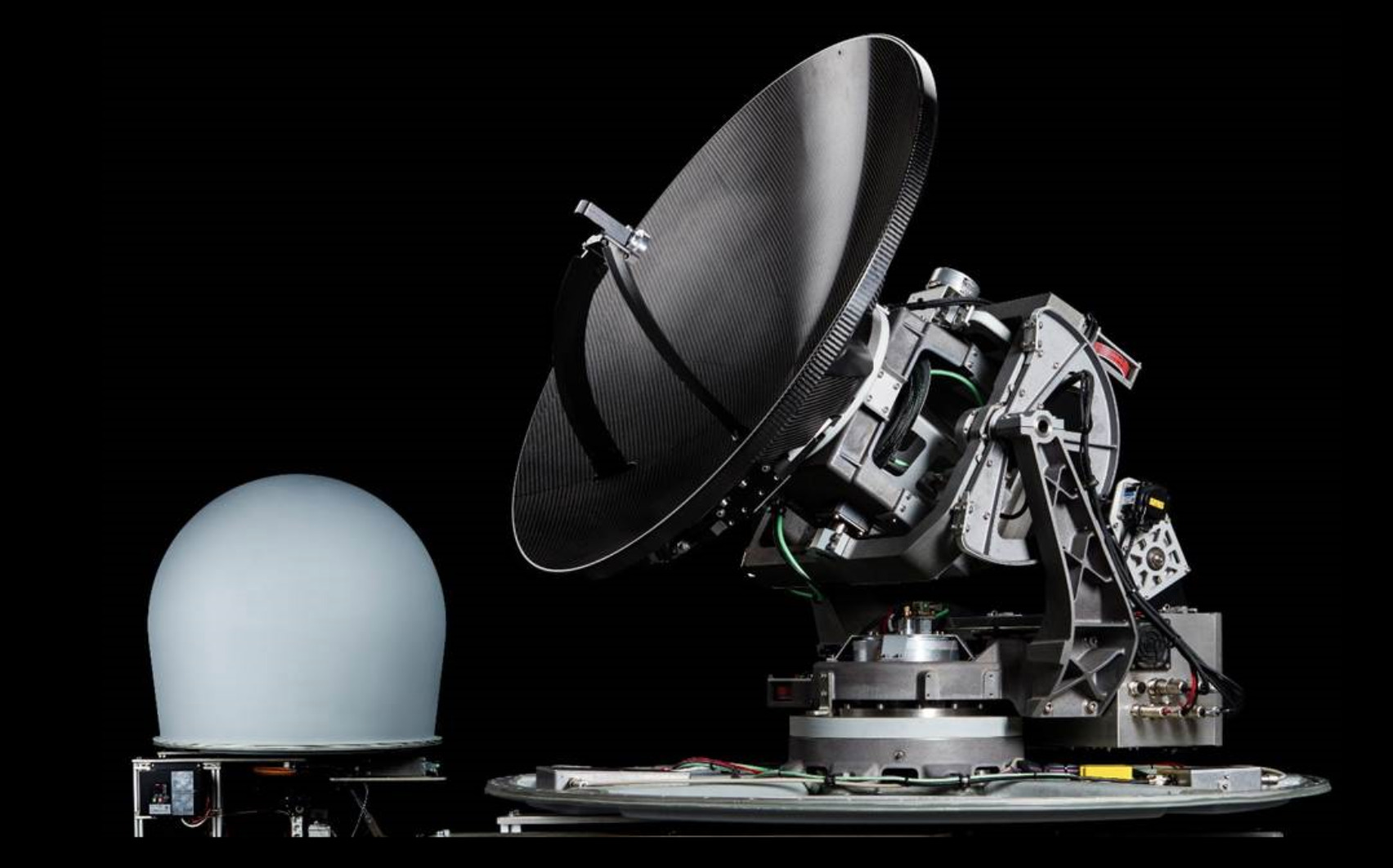 KEBNI With a strong bet on inertial sensors (IMU) in addition to the SAAB deal and increased sales efforts on satellite antennas, we see potential for a tripling of KebNi's revenues in a few years' time.
Read report here »
Enhanced sales capacity supports our upbeat view
There is generally increased demand for IMU from the commercial segment, not least in self-driving vehicles. With a new sales chief and a more than doubled sales force, we are optimistic about the prospect of improved revenues. For 2022 and 2023, however, we expect that the company's new application will have a limited impact on earnings. Following minor adjustments to our forecasts after the Q1 report, which shift our expectations to the last three quarters of the year, we have adjusted our fair value to SEK 2.5-2.9 on an 18−24 month horizon until we gain more clarity about the outlook for the current year, the company's new application and next-generation IMU.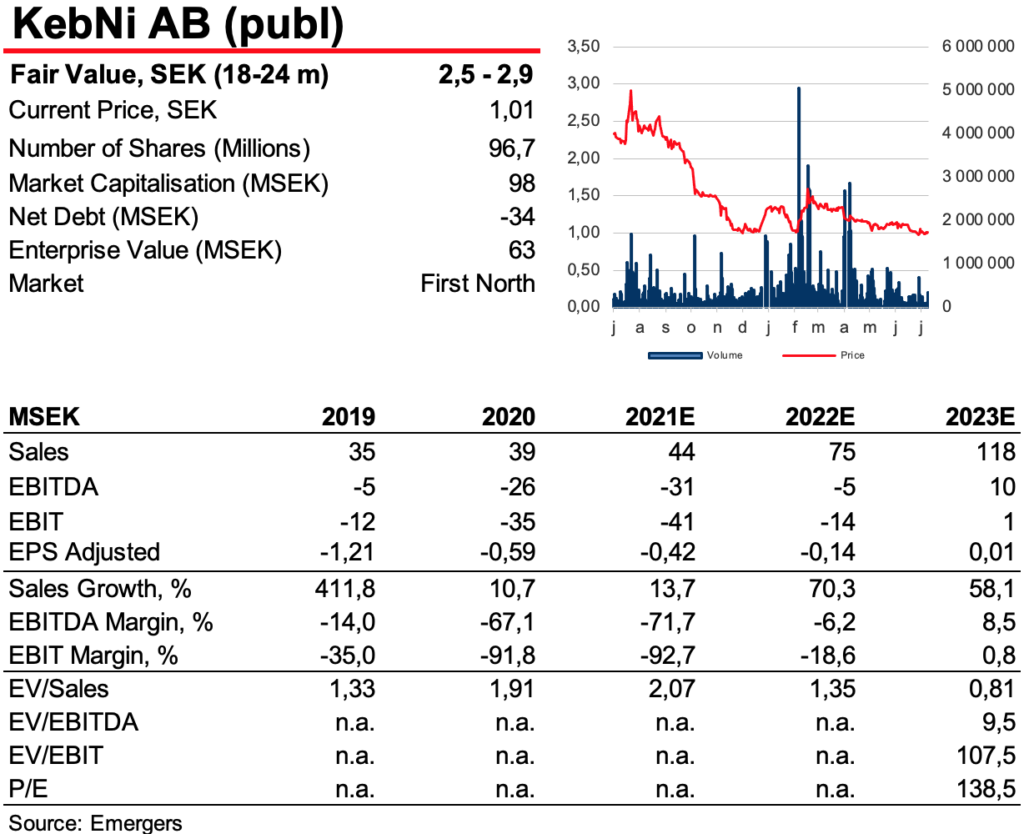 DISCLAIMER
The information provided by Emergers or on Emergers' website, emergers.se is not intended to constitute financial advice. Emergers receives payment for writing about the company in this document. The company has been given the opportunity to review factual statements before publication, but forecasts, conclusions and any valuation reasoning are Emerger's own. To avoid conflicts of interest, Emerger's writers have no holdings in the listed companies we write about. Research articles should not be interpreted as a recommendation or solicitation to invest in the companies described. Emergers cannot guarantee that the conclusions presented in the research will be met. Emergers cannot be held liable for either direct or indirect damage caused by decisions made on the basis of information in this research. Potential investors are encouraged to read additional material and information as well as consult a financial advisor prior to any investment decision. For full terms and conditions, please see here.