While the respirator business of Loudspring's Eagle Filters has finally hit the market, the legacy high-performance turbine filter business stand on the brink of a scale-up, where a full rollout of Eagle Filters products in just the existing customer base would increase volumes 10-fold and produce massive savings in both money and CO2 emissions. In 2020 Eagle Filters reduced its customers' CO2 emissions by approximately 150 000 tons offering a significant value opportunity in light of the surging emissions price.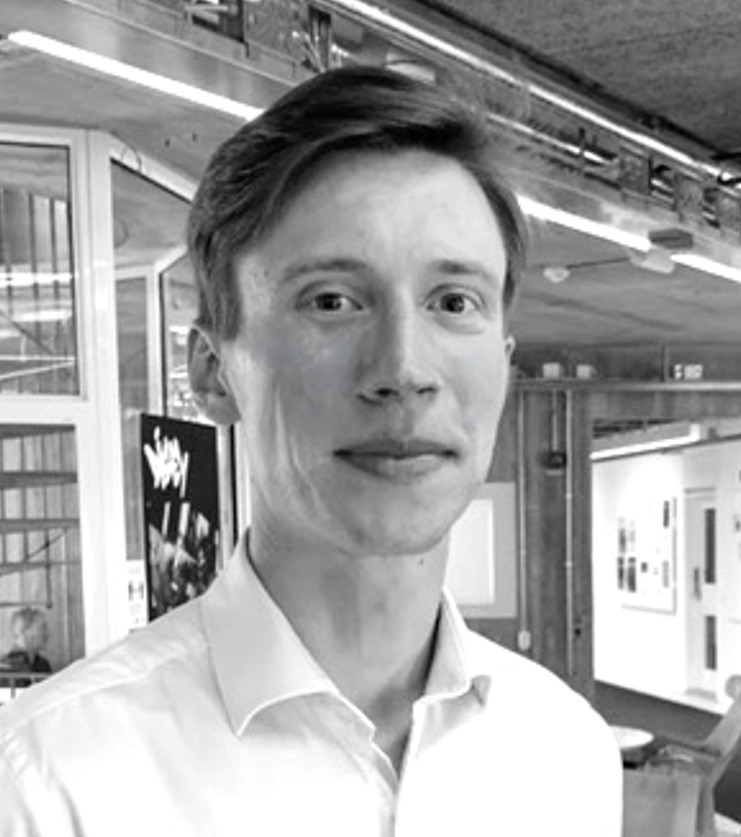 ---
Andreas Eriksson | 2021-06-29 15:55
Alongside the respirator business that Eagle Filters started in response to the surge in demand following Covid-19, Eagle also manufactures high performance air-filtration solutions used to increase efficiency in gas turbines. The filter itself keep the blades of the turbine clean, protect the turbine from degradation, thus making it function at optimal levels for longer periods of time. Despite its relatively small size Eagle Filters has customers on all continents, and show significant growth potential from current levels. This is largely due to Eagle's premium air filtration products that can significantly increase the efficiency and reduce CO2 emissions of gas fired power plants. 
– Using our high-performance gas turbine filters produces massive savings for the customers, which generally are large power utilities, by reducing maintenance and repairs. As a result, pay-back-times for the customers are short and translate into savings of several million euros per turbine as well as massive savings in consumption of natural resources and CO2 emissions, says Juha Kariluoto, CEO of Eagle Filters.
Significant value potential in reducing emissions 
While natural gas is a fossil fuel, it generates significantly lower CO2 emissions than other fossil fuels. So how does Eagle see the future for its turbine filter business? 
– About 20% of the world's total energy production comes from natural gas, and gas turbines play a particularly important role when it comes to balancing and back up of the power system. Without it, we would not be able to absorb the inflow of renewable power in the system. Also, in future, the excess power production from renewables will be able to be stored in hydrogen which can then be used as fuel in gas turbines and produce electricity later in time, like at nighttime when the sun doesn't shine, and wind doesn't blow. So, we won't be able to decommission gas turbines any time soon, but we can make them less harmful.
In 2020 Eagle Filters reduced its customers' CO2 emissions by approximately 150 000 tons. The volume of CO2 emission reduction is important because that is where the climate impact lies. Emission reductions also have real financial value. In EU's emission trading, CO2 reduction credits recently trade at around 55 EUR per ton, more than double compared to a year ago, and there are a growing number of voluntary emissions reduction schemes around the world. CO2 reductions offers lucrative possibilities for Eagle Filters to work with customers and partners to monetize these emission reductions, as they are clearly defined and very real.
Potential to accelerate path to dividend income for Loudspring shareholders
As of the full year 2020 report, Loudspring which is the mother company of Eagle with a 85% ownership, expected revenue from Eagle's industrial products to be in the range of 2 450 000 EUR (low end), which would mean another year of flat growth, up to 4 500 000 EUR (high end), which would represent a near doubling in revenue. However, revenue and won bids for the gas turbine filter and respirator business combined amounted to 3 MEUR by the Q1 update in mid-April 2021, which supports the possibility of total sales in excess of 10 MEUR by 2022, or even by 2021. Assuming a 20% EBITDA-margin, in line with listed industry peers Donaldson Company and 3M, this would suggest a +2 MEUR EBITDA.
Loudspring is in a process of transforming itself into an industrial company around Eagle Filters who's industrial business offers long term stability to revenues, which helps to de-risk Loudspring's portfolio and accelerate the path to dividend income for Loudspring shareholders.
But despite the strong macro drivers for demand and good momentum coming into 2021, all has not been smooth sailing for the industrial filter business. During Q1'21, Eagle initiated in-house production of the industrial filters, but the production has experienced delays from planned schedule, causing an increased backlog of orders and an increase in the need for working capital. Last Friday Loudspring announced the sale of its 24% stake in ResQ Club with the intention to tighten its focus and investments around Eagle Filters. In the press release for the divestment, Loudspring states that the resources released from the ResQ Club investment will give shareholders significantly better return when deployed into Eagle Filters' growth.
Now that Eagle has secured the required financing, there is a lot of work to be done. Eagle yet has a very modest market share of the roughly 10 000 turbines around the world that could use filters like the ones Eagle manufactures, meaning that there is ample room to grow only through increased market penetration.
– Looking only at our existing customer base, if each of our existing customers would introduce our high-performance filters in each of their gas turbines, this would mean a 10-fold growth for Eagle, so there is a clear path in front of us detailing how to materialize the potential, says Juha Kariluoto.
Read more about Loudspring's Eagle Filters here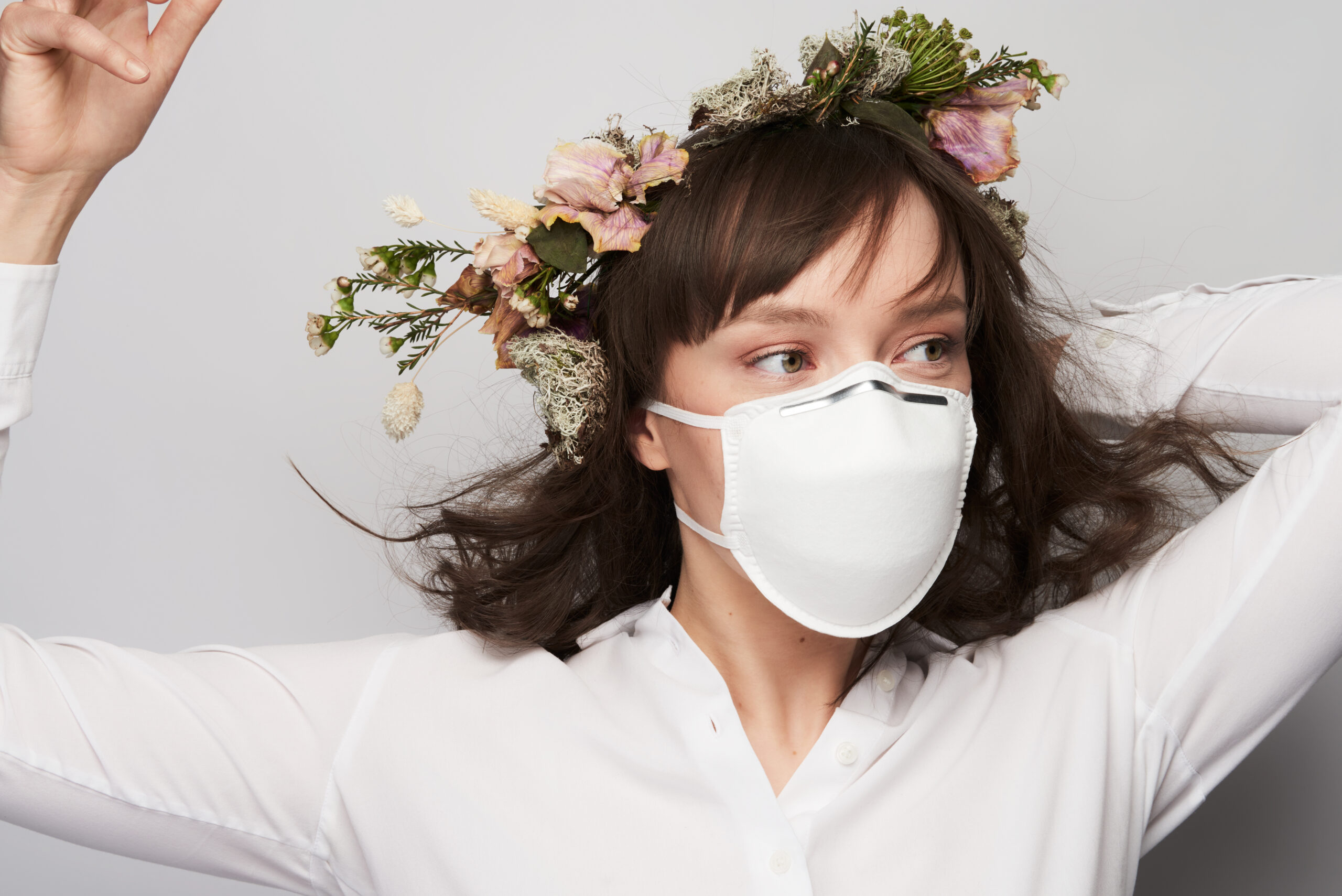 Loudspring has a number of exciting unlisted growth companies in its portfolio. With the CE certification of the respirators, Loudspring's Eagle is now set to scale-up manufacturing in
Read here »
This commissioned research report is for informational purposes only and is to be considered marketing communication. This research does not constitute investment advice and is not a solicitation to buy shares. Information provided here or on Emergers' website emergers.se is not intended to be financial advice. This research shall not be construed as a recommendation or solicitation to invest in the companies described. Emergers cannot be held liable for either direct or indirect damages caused by decisions made on the basis of information in this analysis. Investors are encouraged to seek additional information as well as consult a financial advisor prior to any investment decision.
This material is not intended to be financial advice. This material has been commissioned by the Company in question and prepared and issued by Emergers, in consideration of a fee payable by the Company. Emergers charges a standard fee for the production and broad dissemination of a detailed note following by regular update notes. Fees are paid upfront in cash without recourse. Emergers may seek additional fees for the provision of roadshows and related IR services for the client but does not get remunerated for any investment banking services. We never take payment in stock, options or warrants for any of our services.
Accuracy of content: All information used in the publication of this report has been compiled from publicly available sources that are believed to be reliable, however we do not guarantee the accuracy or completeness of this report and have not sought for this information to be independently verified. Opinions contained herein represent those of the research analyst at Emergers at the time of publication. The company has been given the opportunity to influence factual statements before publication, but forecasts, conclusions and valuation reasoning are Emergers' own. Forward-looking information or statements contain information that is based on assumptions, forecasts of future results, estimates of amounts not yet determinable, and therefore involve known and unknown risks, uncertainties and other factors which may cause the actual results, performance or achievements of their subject matter to be materially different from current expectations.
Exclusion of Liability: To the fullest extent allowed by law, Emergers shall not be liable for any direct, indirect or consequential losses, loss of profits, damages, costs or expenses incurred or suffered by you arising out or in connection with the access to, use of or reliance on any information contained in this material.
No personalised advice: The information that we provide should not be construed in any manner whatsoever as, personalised advice. Also, the information provided by us should not be construed by any subscriber or prospective subscriber as Emergers's solicitation to effect, or attempt to effect, any transaction in a security. The securities described in this material may not be eligible for sale in all jurisdictions or to certain categories of investors. Investors are encouraged to seek additional information as well as consult a financial advisor prior to any investment decision.
Investment in securities mentioned: Emergers has a restrictive policy relating to personal dealing and conflicts of interest. Emergers does not conduct any investment business and, accordingly, does not itself hold any positions in the securities mentioned in this report. However, the respective directors, officers, employees and contractors of Emergers may have a position in any or related securities mentioned in this report, subject to Emergers' policies on personal dealing and conflicts of interest.
Copyright: Copyright 2023 Incirrata AB (Emergers)
United Kingdom
This document is prepared and provided by Emergers for information purposes only and should not be construed as an offer or solicitation for investment in any securities mentioned or in the topic of this document. A marketing communication under FCA Rules, this document has not been prepared in accordance with the legal requirements designed to promote the independence of investment research and is not subject to any prohibition on dealing ahead of the dissemination of investment research.
This Communication is being distributed in the United Kingdom and is directed only at (i) persons having professional experience in matters relating to investments, i.e. investment professionals within the meaning of Article 19(5) of the Financial Services and Markets Act 2000 (Financial Promotion) Order 2005, as amended (the "FPO") (ii) high net-worth companies, unincorporated associations or other bodies within the meaning of Article 49 of the FPO and (iii) persons to whom it is otherwise lawful to distribute it. The investment or investment activity to which this document relates is available only to such persons. It is not intended that this document be distributed or passed on, directly or indirectly, to any other class of persons and in any event and under no circumstances should persons of any other description rely on or act upon the contents of this document.
This Communication is being supplied to you solely for your information and may not be reproduced by, further distributed to or published in whole or in part by, any other person.
United States
Emergers relies upon the "publishers' exclusion" from the definition of investment adviser under Section 202(a)(11) of the Investment Advisers Act of 1940 and corresponding state securities laws. This report is a bona fide publication of general and regular circulation offering impersonal investment-related advice, not tailored to a specific investment portfolio or the needs of current and/or prospective subscribers. As such, Emergers does not offer or provide personal advice and the research provided is for informational purposes only. No mention of a particular security in this report constitutes a recommendation to buy, sell or hold that or any security, or that any particular security, portfolio of securities, transaction or investment strategy is suitable for any specific person.