Det senaste decenniet har intresset för mikroalger satt nya rekord. Med en vertikalt integrerad plattform för mikroalger och en ny VD på väg, har Simris Alg nu siktet inställt på att kapitalisera på den ökande efterfrågan från livsmedels-, kosmetik- och läkemedelsindustrierna. M&A-aktiviteten internationellt speglar dock en betydligt mer optimistisk syn på marknaden än lokala investerares inställning mot Simris, men med ytterligare några steg på vägen mot kommersialisering kan det snart ändras.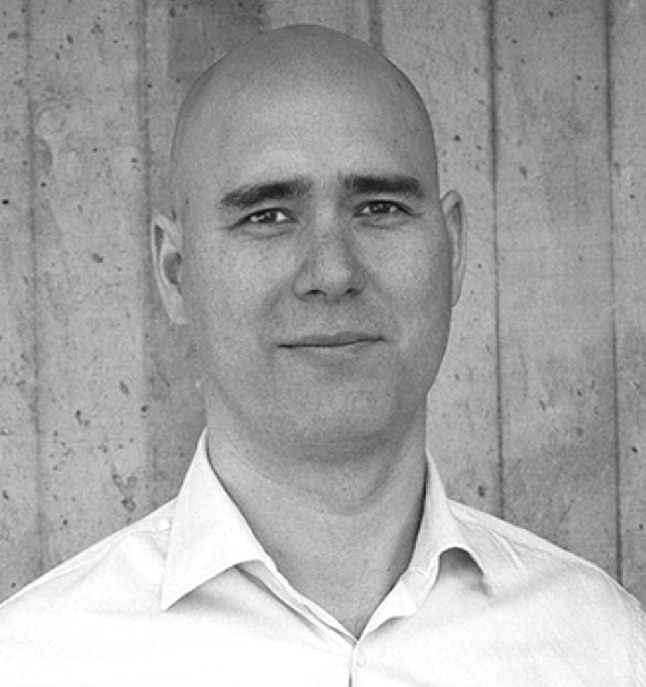 ---
Johan Widmark | 2021-09-14 09:50 
This commissioned research report is for informational purposes only and is to be considered marketing communication. This research report has not been prepared in accordance with legal requirements designed to promote the independence of investment research and Emergers is not subject to any prohibition on dealing ahead of the dissemination of investment research. This research does not constitute investment advice and is not a solicitation to buy shares. For more information, please refer to disclaimer.

---
Investerarintresset för mikroalger tar fart
Under årtionden har den mest intressanta och frestande möjligheten med alger och mikroalger kretsat kring biobränslen. Men än så länge har dessa projekt inte levererat i någon större skala, samtidigt som de unika egenskaperna hos mikroalger under senare år lockat till sig uppmärksamhet från andra, mer raffinerade branscher. Idag är mikroalger ett accepterat alternativ till protein, medan andra menar att de även kan ersätta plast. Det finns också ett stort intresse för de unika egenskaperna hos mikroalger inom kosmetikabranschen, och i horisonten skymtas högavancerade tillämpningar inom läkemedelsindustrin.
Detta har inte gått internationella investerare obemärkt förbi. Även om de flesta bolag inom mikroalger är onoterade har dessa fått en ökande uppmärksamhet i media, med en topp på 155 artiklar skrivna om mikroalgsbolag enbart under juni 2021, vilket är en ökning från 5-10 artiklar i månaden för bara fem år sedan.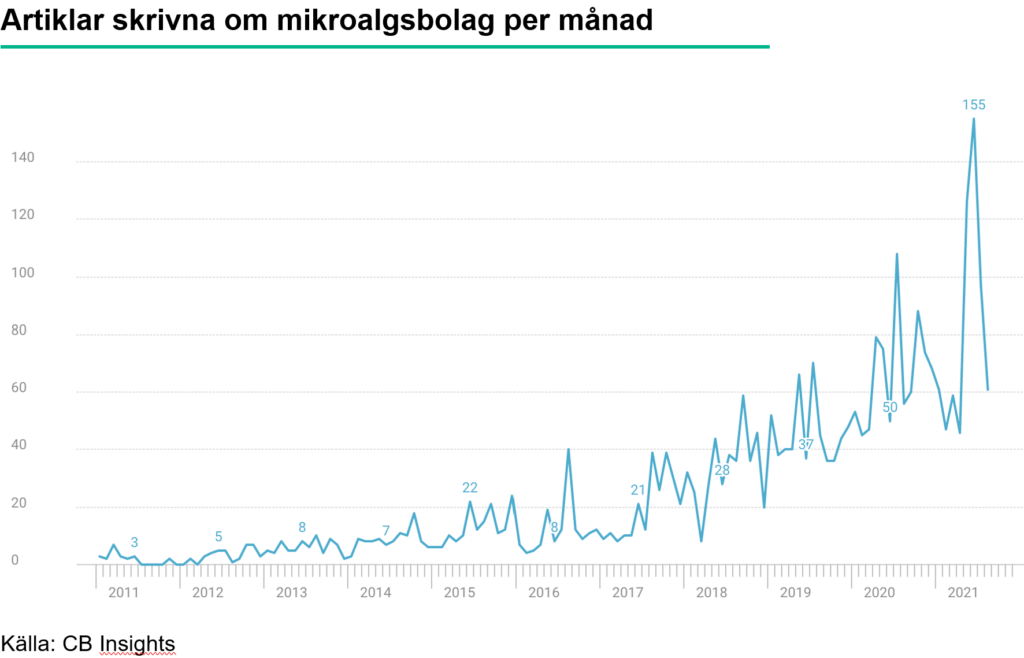 Enligt marknadsundersökningsbolaget CB Insights har mikroalgsindustrin lockat till sig över 100 MUSD i VC-kapital de senaste fem åren. Därtill kommer förvärv och fusioner på hundratals miljoner EUR. Även om många av dessa bolag har produkter i kommersiell fas kan hela mikroalgsmarknaden betraktas som att den fortfarande är i sin linda, då flera marknadsbedömare uppskattar den totala marknaden till under 1 miljard USD globalt (biobränslen exkluderat). Den blygsamma siffran indikerar att ingen enskild aktör ännu skaffat sig något större övertag. Vid 2028 prognostiseras mikroalgsmarknaden uppgå till 1,8 miljarder USD, vilket motsvarar en CAGR på 10,8% 2021-2028, enligt Meticulous Research.
Förutom Simris finns bara ett annat noterat bolag fokuserat på mikroalger, franska Fermentalg. Trots en lyckad IPO som övertecknades 4,5x 2014, har aktiekursen sedan dess varit en besvikelse och är ner 66%. Senaste året har den dock fått en nytändning och tredubblats sedan pandemibotten.
Simris en unik möjlighet för investerare
Enligt den internationella kosmetikaveteranen Steven Schapera, en rutinerad entreprenör och investerare på området med god kunskap om Simris målmarknader (som sedan våren 2021 är Simris styrelseordförande och näst störste aktieägare sedan mitten av 2020), kan ingen av Simris internationella jämförelsebolag matcha Simris när det kommer till produktion eller plattformskvalitét.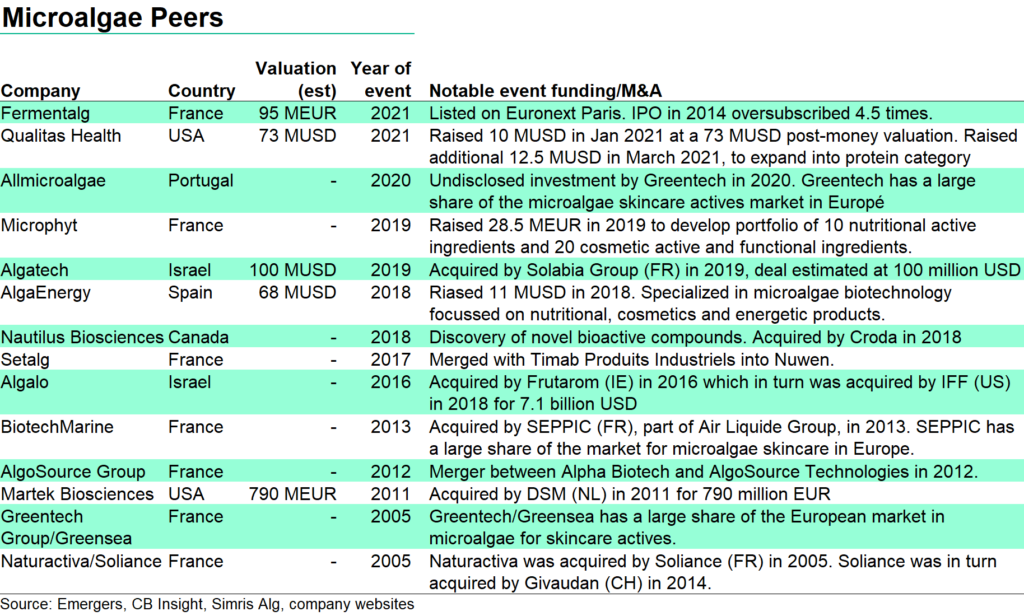 I februari 2021 presenterade Simris en ny tredelad affärsstrategi, med BIOMIMETICS som erbjuder bolagets bioteknologiska algplattform för upptäckt och produktion för aktiva substanser till hudvård och cosmeceuticals, och NOVEL FOODS som fokuserar på livsmedel och alternativa proteinkällor, i tillägg till bolagets omega-3 som redan finns på marknaden. Den nya strategin, tillsammans med bolagets första B2B-order av delvis processad biomassa från mikroalger i somras, utgör de första viktiga stegen på Simris omstöpning till ett vertikalt integrerat B2B-fokuserat mikroalgsbolag i framkanten av den växande marknaden för marina mikroalger.
Vad gäller drivkrafter för en omvärdering av aktien kommer nya B2B-affärer vara en viktig drivkraft. Vi ser också att den nye vdn kommer att spela en avgörande roll för att kapitalisera på Simris unika plattform, även om bolaget ännu inte presenterat vem som ska efterträda tidigare vd och grundare, algpionjären Fredrika Gullfot.
Sett till internationella jämförelsebolag erbjuder franska Fermentalg en referenspunkt med ett börsvärde på 95 MEUR som baseras på en omsättning på endast 2,2 MEUR under 2020, vilket tydligt illustrerar hur villiga utländska investerare är att betala för exponering mot mikroalgsmarknaden. Detta har än så länge inte varit fallet för Simris, troligen på grund av de hittills mindre framgångsrika försöken att kapitalisera på plattformen vilket lett till en överdrivet fokus på den kortsiktiga försäljningsutvecklingen av omega-3. B2B-fokuset erbjuder däremot en betydligt bättre hävstång, och ett lite bättre kommersiellt fotfäste skulle kunna frigöra den riskaptit vi ser bland internationella investerare på området. Även om den kortsiktiga försäljningsutvecklingen är svår att bedöma, borde Simris på längre sikt kunna värderas mer i linje med Fermentalg, vilket från dagens börsvärde på 65 MSEK skulle innebära en omvärdering på 10x. 
Sammantaget ser vi fortsatt hög, men svårkvantifierbar potential för aktien, med stöd av hög investeraraktivitet och jämförelsevärderingar internationellt, en ny vd på väg in och ett pågående skifte mot B2B. Samtidigt ser vi betydande risker kopplade till verkställande, kommersialisering och finansiering, där vi tror att det sistnämnda kommer adresseras i form av en kapitalanskaffning kort efter att vd-posten blivit tillsatt, för att skala upp under 2022.
Läs andra analyser på Simris Alg här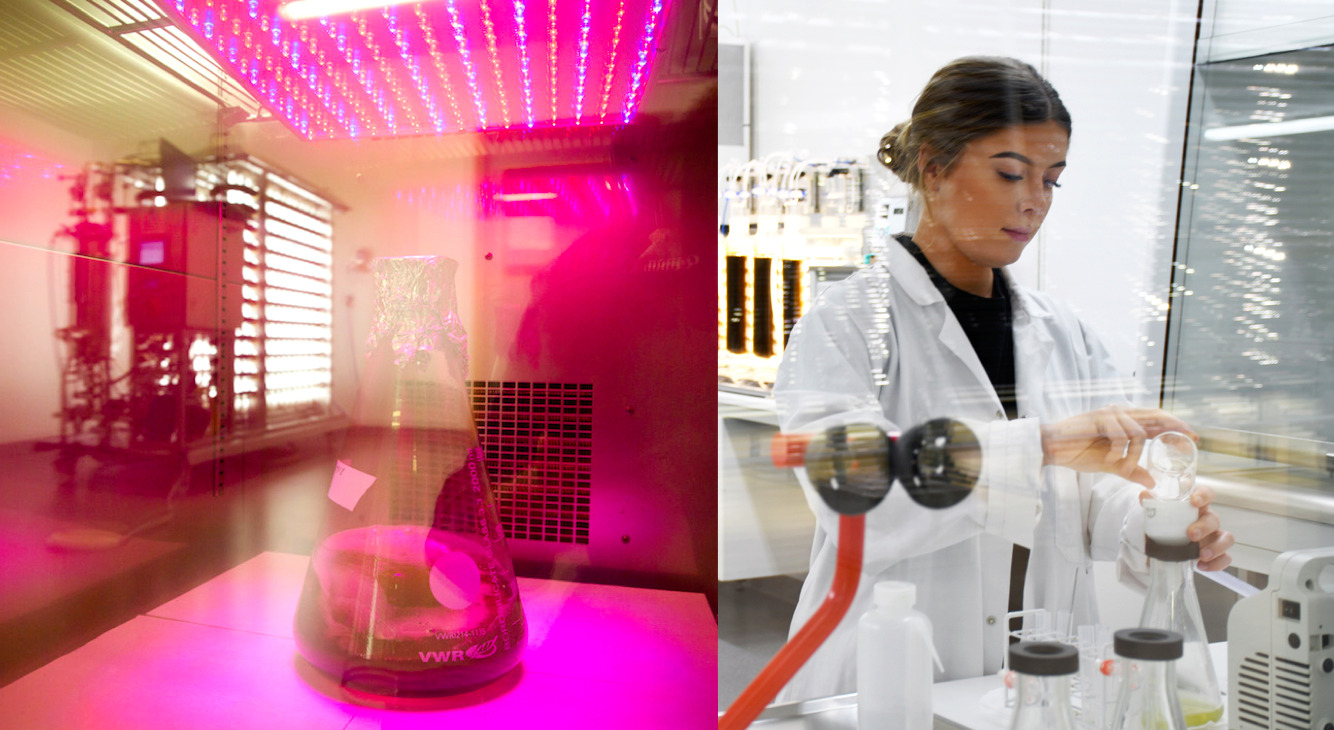 SIMRIS ALG Med en blandad utveckling för bolagets konsumentprodukter i USA under 2020 breddar Simris Alg nu sitt strategiska spelfält till tre tydligt definierade inriktningar. Med internationelle tungviktare
Läs analysen här »
DISCLAIMER
Information som tillhandahålls av Emergers eller på Emergers webbplats, emergers.se är inte avsedd att vara finansiell rådgivning. Emergers mottar ersättning för att skriva om bolaget på den här sidan. Bolaget har givits möjlighet att påverka faktapåståenden före publicering, men prognoser, slutsatser och värderingsresonemang är Emergers egna. Analysartiklar skall ej betraktas som en rekommendation eller uppmaning att investera i bolagen som det skrivs om. Emergers kan ej garantera att de slutsatser som presenteras i analysen kommer att uppfyllas. Emergers kan ej hållas ansvariga för vare sig direkta eller indirekta skador som orsakats av beslut fattade på grundval av information i denna analys. Investerare uppmanas att komplettera med ytterligare material och information samt konsultera en finansiell rådgivare inför alla investeringsbeslut.

HANTERING AV PERSONUPPGIFTER
Emergers skickar ut enkäter för att samla in kvantitativa och kvalitativa data. Syftet är att förstå hur ett visst bolag uppfattas på marknaden. Dina personuppgifter behandlas bara om du deltar i undersökningen. De data som Emergers publicerar eller delar med bolag är alltid anonymiserade och går inte att knyta till dig som person. För mer information om hur vi hanterar personuppgifter, se https://www.emergers.se/personuppgifter-i-enkater/