In the first half of 2022 we have seen the collapse of Luna, several big crypto companies struggle and both Bitcoin and Ether price tumble below USD 18 000 and USD 1 000 respectively. Since the low in June, Ether has bounced back with a 100% gain, driven by the forthcoming transition from PoW to PoS, expected on September 15th. We had a chat with Niclas Sandström, CEO of crypto investment company Hilbert Group, about his views on a potential crypto winter, the latest updates on Hilbert and the outlook for Bitcoin.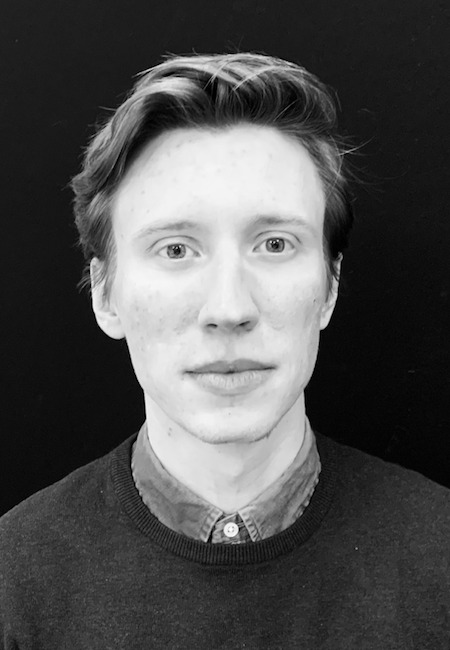 ---
Andreas Eriksson | 2022-08-25 11:00 
This commissioned research report is for informational purposes only and is to be considered marketing communication. This research report has not been prepared in accordance with legal requirements designed to promote the independence of investment research and Emergers is not subject to any prohibition on dealing ahead of the dissemination of investment research. This research does not constitute investment advice and is not a solicitation to buy shares. For more information, please refer to disclaimer.

---
In times of insecurity, worries and perhaps a crypto winter, how do you address this at Hilbert Group?
– I think it's important to note that what we saw earlier this year with the collapse of Luna happened because of big ventures and many retail investors, investing in blockchain protocols they knew nothing or very little about in terms of counterparty risk. Dealing with immature technologies the human factor took its toll, and it was centralized decisions leading to the collapse, while we could see that the pure de-fi-protocols worked throughout the whole crisis. At Hilbert we have a more patient investment approach, with more conservative and transparent products that stays away from exotic yield generation.
Are there any bright spots and what's the feeling in the segment?
– Of course it has been a bit of a rough patch, we've seen big successful companies, such as Coinbase etc., letting people go, but one has to realise that that is a natural part of a bear cycle. A lot of these companies are growing aggressively when the market is good, which inevitably means they will have to cut aggressively when the market is bad. During bad times it is all about cost control. On the positive side we have noted a huge difference in in institutional interest in this asset class in 2022 . Over the past 6 months, we've spoken to over a hundred institutions, like Deutsche Bank, Blackrock and Investcorp etc. and these types of players weren't interested at all only two years ago. Morover, all these players are now building up internal teams focusing on digital assets and many have already started to review external managers and allocated to this asset class. The sentiment is long term positive and maybe the worst is behind us. We are now in a position where we have a more diverse product offering ready when the market turns around.
Read our latest report on Hilbert Group here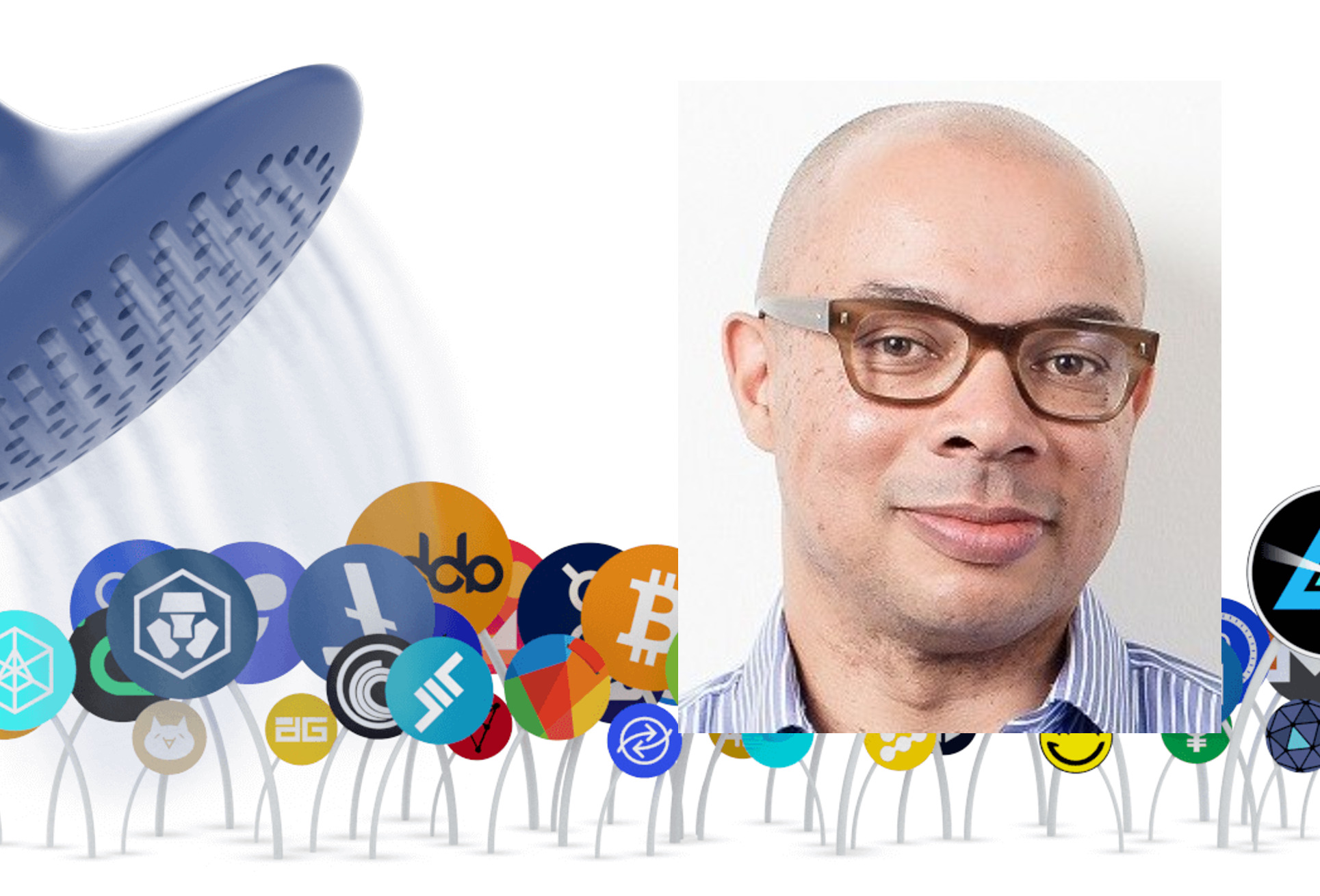 HILBERT GROUP Hilbert Group's revenue number for Q1 has now revealed the extent of the long-biased nature of the Hilbert Digital Asset Fund. During the rather turbulent conditions
Read more »
Has this first half of 2022 separated "the winners from the losers"?
– Well in a way, yes. Some of the big companies brought down by the collapse were, from our perspective, not serious players. They were running a big organization with very irresponsible risk management, or in some cases, no risk management at all. The collapse means less competition for us which is a good thing, but it was unfortunate that so many retail investors got mixed up as collateral. No one knows yet whether we are in the beginning of a crypto winter or not – and the true winners will be the operators that survives that winter (if there is one) – because they will have an excellent position when the market turns around again.
What's the status on your existing VC-investments: Coin360, Capchap and HAYVN?
– Regarding HAYVN, because of the current difficult market environment they decided to postpone their series B fund raise. They have continued to grow their platform and have many big institutional clients, such as sovereign wealth funds to whom they will distribute our funds. Capchap is still in a very early stage where they continue to develop their blockchain corporate administration product. For Coin360 we've completely redone the backend, to ensure a faster scaling and high stability of the website. Over the near future, we're launching new features in the theme of "crypto visualized" with several new tools for users that will aid in their crypto trading/investing and portfolio construction. Short-term priority is to get users hooked on those new features and then later translate those users into paying customers in 2023.
You've recently hired Richard Murray as Head of asset management, what does he bring to the table?
– Richard is a great asset for Hilbert Capital, he has 18 years of experience from business development from senior positions with different hedge funds. Most recently, and probably most recognizable in Sweden, he worked at Cevian Capital in a similar role but prior to that he also worked many years for Brevan Howard which is one of the world's largest hedge funds. Richard's main responsibility is to raise capital for all our fund products, and he's brought with him a senior team of ex Brevan Howard people which covers all major continents in that respect.
What is your view on the bitcoin price specifically?
– It's always difficult to predict of course, but when we saw bitcoin trading around USD 17-18 000 there were a lot of buyers, despite bad news every day. Personally, I'm still very optimistic on Bitcoin. It's the number one digital asset, it's the biggest and most secure network being 100% de-centralized. It's also very cheap to transfer (at least for larger amounts), while being a lot easier to move around than gold. For those reasons, I believe more and more firms will choose Bitcoin over gold in the future.
Where will your main focus be during the second half of 2022?
– To grow our asset management division as much as possible, meaning, getting more investors and raising more money together with Richard. But I also want to highlight the fact that compared to just eight months ago, we now have a solid organization with all the key recruitments in place. Thus, we have more organisational bandwidth and can do things a lot quicker now – something which is key in terms of the future expansion of the firm.
GENERAL DISCLAIMER AND COPYRIGHT
This commissioned research report is for informational purposes only and is to be considered marketing communication. This research does not constitute investment advice and is not a solicitation to buy shares. Information provided here or on Emergers' website emergers.se is not intended to be financial advice. This research shall not be construed as a recommendation or solicitation to invest in the companies described. Emergers cannot be held liable for either direct or indirect damages caused by decisions made on the basis of information in this analysis. Investors are encouraged to seek additional information as well as consult a financial advisor prior to any investment decision.
This material is not intended to be financial advice. This material has been commissioned by the Company in question and prepared and issued by Emergers, in consideration of a fee payable by the Company. Emergers charges a standard fee for the production and broad dissemination of a detailed note following by regular update notes. Fees are paid upfront in cash without recourse. Emergers may seek additional fees for the provision of roadshows and related IR services for the client but does not get remunerated for any investment banking services. We never take payment in stock, options or warrants for any of our services.
Accuracy of content: All information used in the publication of this report has been compiled from publicly available sources that are believed to be reliable, however we do not guarantee the accuracy or completeness of this report and have not sought for this information to be independently verified. Opinions contained herein represent those of the research analyst at Emergers at the time of publication. The company has been given the opportunity to influence factual statements before publication, but forecasts, conclusions and valuation reasoning are Emergers' own. Forward-looking information or statements contain information that is based on assumptions, forecasts of future results, estimates of amounts not yet determinable, and therefore involve known and unknown risks, uncertainties and other factors which may cause the actual results, performance or achievements of their subject matter to be materially different from current expectations.
Exclusion of Liability: To the fullest extent allowed by law, Emergers shall not be liable for any direct, indirect or consequential losses, loss of profits, damages, costs or expenses incurred or suffered by you arising out or in connection with the access to, use of or reliance on any information contained in this material.
No personalised advice: The information that we provide should not be construed in any manner whatsoever as, personalised advice. Also, the information provided by us should not be construed by any subscriber or prospective subscriber as Emergers's solicitation to effect, or attempt to effect, any transaction in a security. The securities described in this material may not be eligible for sale in all jurisdictions or to certain categories of investors. Investors are encouraged to seek additional information as well as consult a financial advisor prior to any investment decision.
Investment in securities mentioned: Emergers has a restrictive policy relating to personal dealing and conflicts of interest. Emergers does not conduct any investment business and, accordingly, does not itself hold any positions in the securities mentioned in this report. However, the respective directors, officers, employees and contractors of Emergers may have a position in any or related securities mentioned in this report, subject to Emergers' policies on personal dealing and conflicts of interest.
Copyright: Copyright 2021 Incirrata AB (Emergers)
United Kingdom
This document is prepared and provided by Emergers for information purposes only and should not be construed as an offer or solicitation for investment in any securities mentioned or in the topic of this document. A marketing communication under FCA Rules, this document has not been prepared in accordance with the legal requirements designed to promote the independence of investment research and is not subject to any prohibition on dealing ahead of the dissemination of investment research.
This Communication is being distributed in the United Kingdom and is directed only at (i) persons having professional experience in matters relating to investments, i.e. investment professionals within the meaning of Article 19(5) of the Financial Services and Markets Act 2000 (Financial Promotion) Order 2005, as amended (the "FPO") (ii) high net-worth companies, unincorporated associations or other bodies within the meaning of Article 49 of the FPO and (iii) persons to whom it is otherwise lawful to distribute it. The investment or investment activity to which this document relates is available only to such persons. It is not intended that this document be distributed or passed on, directly or indirectly, to any other class of persons and in any event and under no circumstances should persons of any other description rely on or act upon the contents of this document.
This Communication is being supplied to you solely for your information and may not be reproduced by, further distributed to or published in whole or in part by, any other person.
United States
Emergers relies upon the "publishers' exclusion" from the definition of investment adviser under Section 202(a)(11) of the Investment Advisers Act of 1940 and corresponding state securities laws. This report is a bona fide publication of general and regular circulation offering impersonal investment-related advice, not tailored to a specific investment portfolio or the needs of current and/or prospective subscribers. As such, Emergers does not offer or provide personal advice and the research provided is for informational purposes only. No mention of a particular security in this report constitutes a recommendation to buy, sell or hold that or any security, or that any particular security, portfolio of securities, transaction or investment strategy is suitable for any specific person.